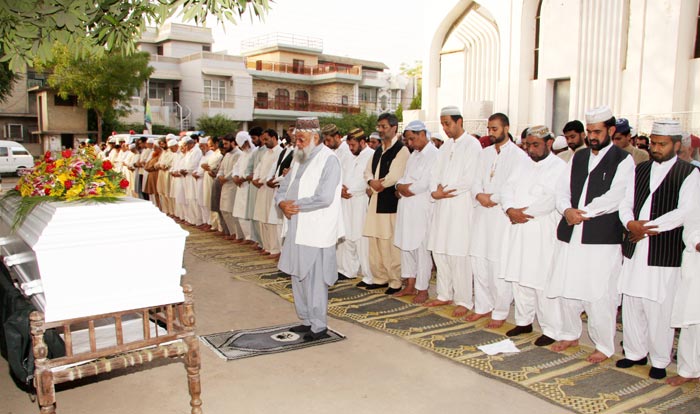 Muhammad Ashraf Uppal, a senior leader of MQI and father of MQI Secretary General Denmark Muhammad Bilal Uppal, breathed his last on April 16, 2009 in Denmark. His funeral prayer was offered in front of central Mosque Minhaj-ul-Quran International, Lahore, on April 19, 2009. Central Amir of MQI, Faiz-ur-Rahman Durrani, led the funeral prayers. In addition to hundreds of people belonging to different walks of life, central leaders of MQI including Nazim-e-Ala Dr Raheeq Ahmad Abbasi, Najum-us-Saqib, MQI Denmark president Sayyid Mahmood Shah, Hafiz Sajjad Ahmad, Secretary General PAT Anwar Akhtar Advocate, Mufti Abdul Qayyum Khan Hazarvi, Prof Muhammad Nawaz Zafar, Haji Manzoor Hussain Qadri, Allama Farhat Hussain Shah, Sohail Ahmad Raza, Javed Iqbal Qadri, Ahmad Nawaz Anjum, Jawad Hamid, Sajid Bahtti, Aaqil Malik, Dr Shahid Mahmood, Prof Zulifqar Ali, Muhammad Abbas Naqshbandi, Abdul Sattar Minhajian and Mian Zahid Islam attended the funeral prayer.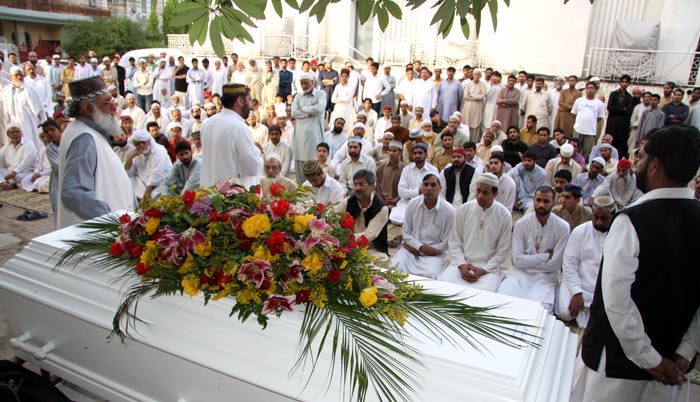 Late Muhammad Ashraf Uppal was included among the founding leaders of Minhaj-ul-Quran International and was the senior most leader of MQI in Denmark. He rendered enviable services for MQI. It is due to his services that he was buried in the courtyard of Roadha-tul-Mukhliseen, Township, Lahore. He is the third person who had the honour of having been buried in this place after Shaheed Tanvir Ahmad Quraishi and Sheikh Muhammad Rafi Qadri. Roadha-tul-Mukhliseen is located in Township, Lahore. Shaykh-ul-Islam Dr Muhammad Tahir-ul-Qadri has named this place and specified it for burial of those lucky people who rendered invaluable services for MQI.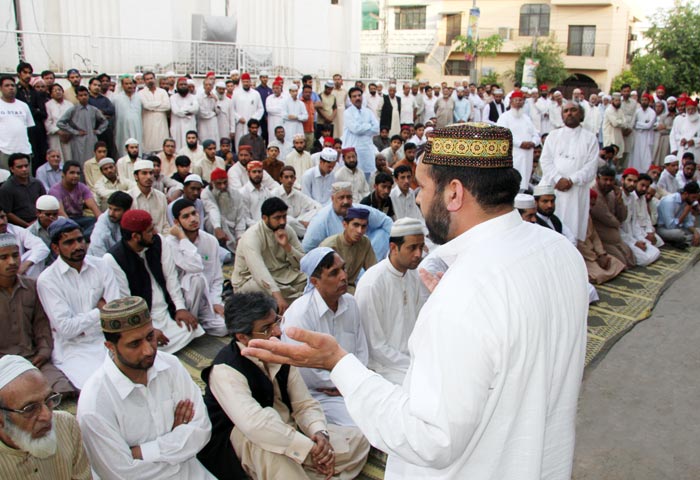 In his condolence message, Shaykh-ul-Islam Dr Muhammad Tahir-ul-Qadri paid rich tribute to late Muhammad Ashraf Uppal. He said that he was sincere and loyal to MQI and devoted his entire life for the cause of Minhaj-ul-Quran International. His services would always be remembered. He prayed to Allah Almighty to rest the departed soul in peace and bless him with intercession of the Holy Prophet (SAW). He also prayed to Almighty to give patience to the grieving family to bear this loss with patience.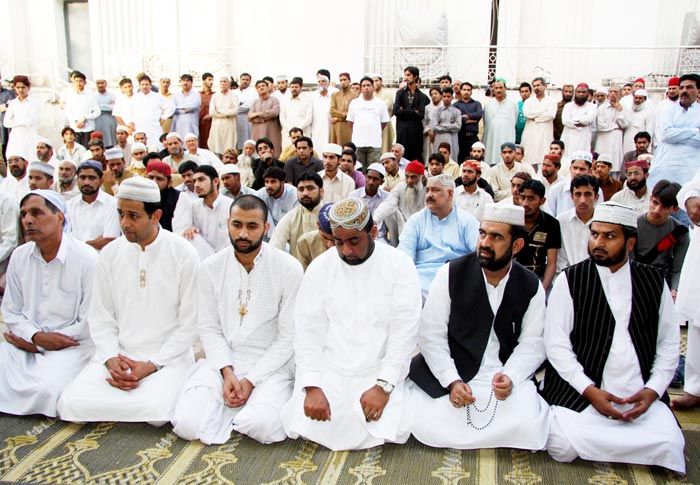 Meanwhile, Sahibzada Hassan Mohi-ud-Din Qadri; president of MQI Supreme Council, Sahbizada Hussain Mohi-ud-Din Qadri; member of MQI Supreme Council, Amir-e-Tehreek Sahibzada Faiz-ur-Rahman Durrani, Nazim-e-Ala Dr Raheeq Ahmad Abbasi, acting Director Foreign Affairs Najum-us-Saqib and other leaders of MQI and staff members of Secretariat have expressed their grief and sorrow over the sad demise of Muhammad Ashraf Uppal. They prayed for the departed soul and condoled the death of late Muhammad Ashraf Uppal with his family.