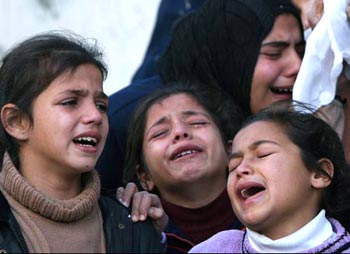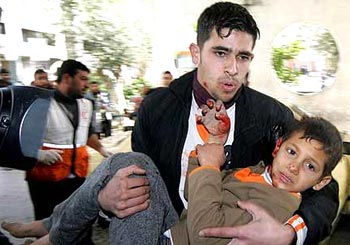 Shaykh-ul-Islam Dr Muhammad Tahir-ul-Qadri has launched a fund with initial amount of Rs. 5 million for the help of the displaced Palestinian Muslims who have fallen victim to the naked barbarism and state terrorism of Israel. Shaykh-ul-Islam Dr Muhammad Tahir-ul-Qadri has urged the workers and associates of Minhaj-ul-Quran International to collect maximum funds so that the oppressed Muslims of Palestine could be helped out in these trying times. Minhaj Welfare Foundation and its sub-branches across Pakistan have also started their operations on war-footing basis in this regard.
In his telephonic talk with Secretary General MQI, Dr Raheeq Ahmad Abbasi from Toronto (Canada), Shaykh-ul-Islam Dr Muhammad Tahir-ul-Qadri condemned the unprovoked Israeli attacks on the hapless Palestinians in the vehement possible terms. He said that the Palestinian dispute did not relate to any religion or nation, rather it was the utmost responsibility of the international community to resolve it as early as possible. He said that Israel became the centre of global hatred through its atrocities committed against innocent children and women.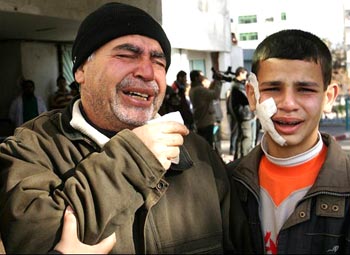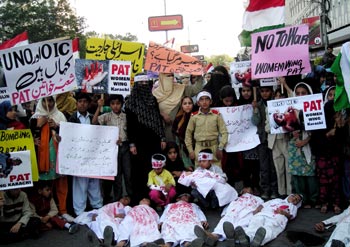 He regretted that the global powers that be were silent at the merciless massacre of Muslims. The double standards displayed by UNSC and other major powers were the major hindrance in the establishment of peace in the Middle East in particular and world in general. "The OIC should wake up from its slumber and take proactive steps to increase pressure on Israel to stop these inhuman practices," he concluded.