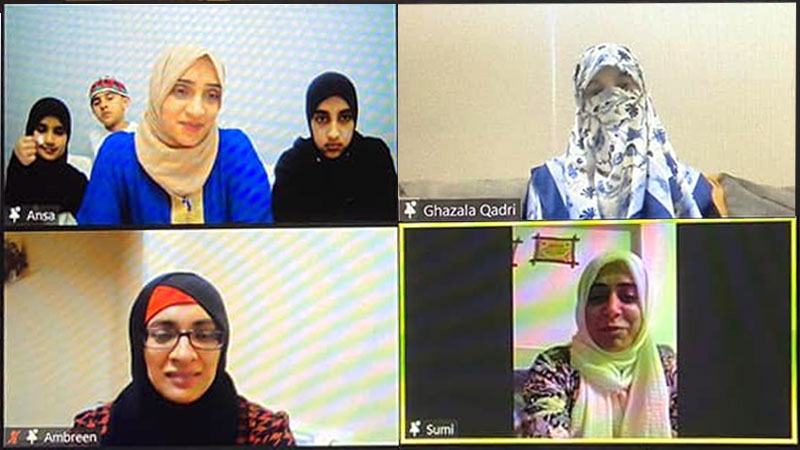 All the four regions, Scotland, North, Midlands and South, joined an exclusive session with Dr Ghalza Hassan Qadri alongside their teams. The purpose of the session was to provide updates on what they've been doing during lockdown. The sisters, who are new members of Minhaj Sisters UK, were also given the chance to talk about their experiences and be introduced to Dr Ghazala Hassan Qadri.
Dr Ghazala was very pleased to hear the updates and the progress and shared some beautiful words of motivation and guidance to help continue the amazing work.
Minhaj Sisters UK are very thankful to Dr Ghazala for giving the time to the sisters to have a meet and greet which left the participants in great spirits and determined to continue working hard.