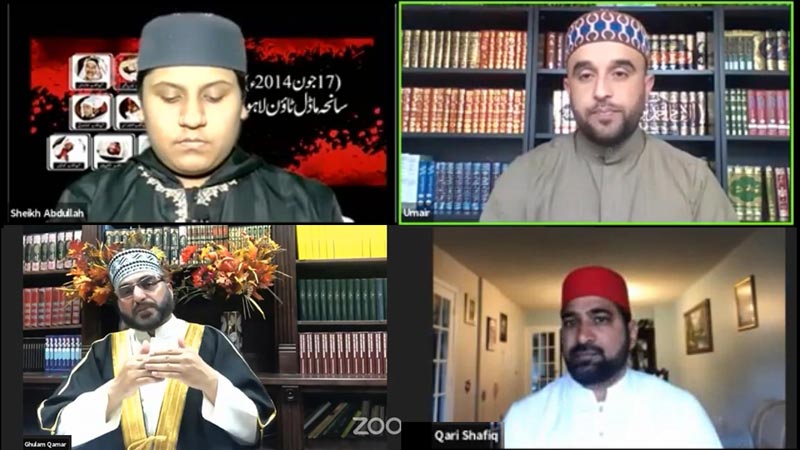 MQI Canada held a program on June 17th, 2020 to mark the sixth anniversary of Model Town tragedy. The ceremony was conducted by Hafiz Umair Waqas Minhajian. MQI families from Canada recited Surah Yaseen and durood sharif in their homes and sent it upon the souls of our martyrs.
One whole Quran-e-Pak was recited but Minhaj Women League Canada for the martyrs of the Model Town Incident. The program started off with Tilawat by Qari Shafiq Ahmad Naeemi Al Azhari. The recorded message of Shaykh-ul-Islam Dr Muhammad Tahir-ul-Qadri regarding the 17th June incident was played for the participants.
It was followed by Naat Sharif that was recited by Muhammad Abdullah Sheikh. Allama Dr Qamar Al Azhari from USA delivered his keynote speech on the occasion.
Abdullah Sheikh explained the value and reward for whoever sacrifices their lives in the way of Allah. He said that we will fight for the justice of the martyrs of the Model Town tragedy. He urged everyone to keep this issue alive. He also pointed out that it is the responsibility of the current government to provide justice. He ended his speech with dua, praying for the patience of the families of the victims of the tragedy.