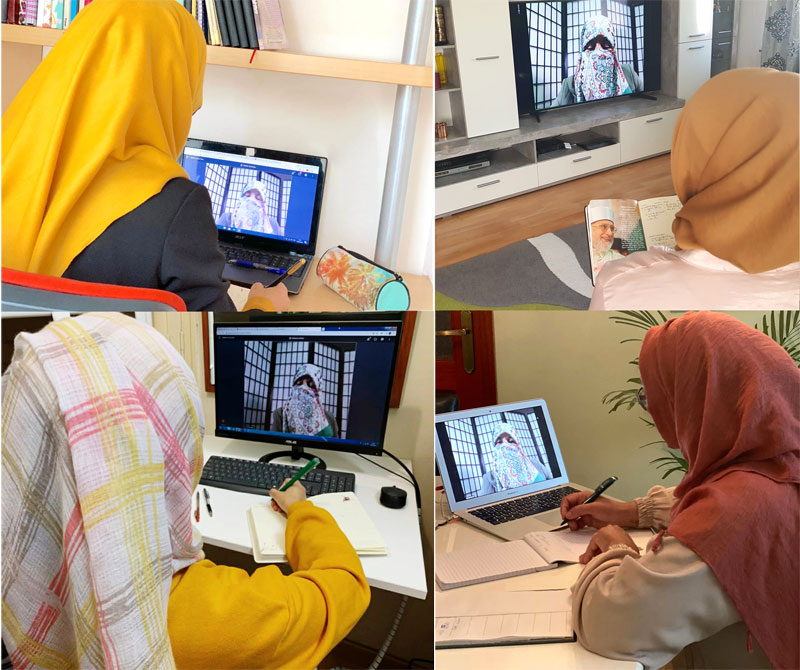 President Minhaj-ul-Quran Women League International Dr. Ghazala Hassan Qadri addressed an exclusive session in the online Speakers Preparation Course (SPC) organized by MWL/MS Europe in collaboration with Minhaj-ul-Quran Women League Pakistan.
In the begining, Dr. Ghazala Hassan Qadri appreciated MWL Pakistan and MWL/MS teams from across Europe on this successful course conduction. She expressed her great pleasure at this joint venture which will serve as a platform for producing young speakers and agents of Dawah in Europe.
She outlined the key elements regarding speech that makes it effective among which the most important she stated were to understand the demand of listeners, body language of the speaker and preparation of the content. Speaker must focus on these points while preparing the speech and also to make it effective and result oriented, she said.
Dr. Ghazala emphasized upon making notes for every lecture by drawing a draft of outlined structure of the speech. She said that the speaker must mark the numbers on the draft and staple the notes. Notes must be filed properly to present a formal and professional look, she further added.
She said that a speaker must take in account the mistakes from the experience and try to draw lessons from it. While rehersing, you must record your talk and then criticaly analyze it from public point of you, she stated. Dr. Ghazala explicated that a speaker must be prepared to work hard in order to improve her speaking skills and this hardwork is a key to excel in one's proficiency and abilities in life.