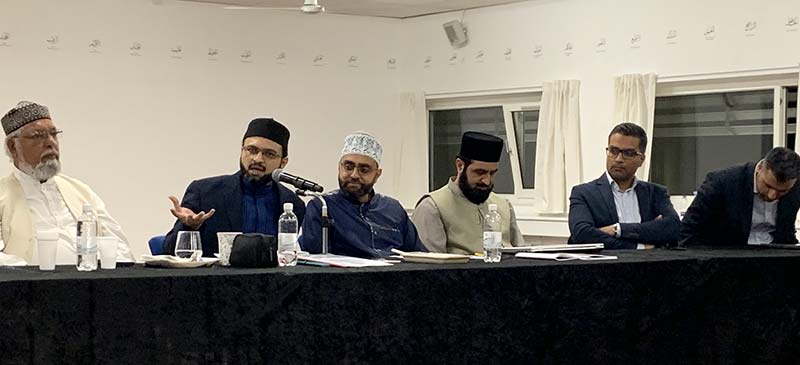 Chairman MQI Supreme Council Dr Hassan Mohi-ud-Din Qadri has said that the Pakistani expatriate community living in the US, the UK, and Europe are ambassadors of peace and are playing their due role in the promotion of interfaith harmony and tolerance. He said that the Pakistanis living in Denmark and elsewhere are held in high esteem by society due to their sincerity and lawfulness.
Dr Hassan Mohi-ud-Din Qadri made these remarks in a meeting with Dr Irfan Zahoor, President of National Executive Council, Mufti Irshad Hussain Saeedi, head of education, and Hafiz Sajjad Hamid, president of MQI North West. The office-holders of the subsidiary organizations namely Progressive Citizens, Minhaj Peace and Integration Council, Al-Tazakia, Minhaj Sisters League, and Minhaj Youth presented their respective progress reports.
Dr Hassan Mohi-ud-Din Qadri lauded their commitment and said that the Pakistani community is fulfilling its social and civic responsibility. He said that the Islamic centres set up by MQI are the protector of our religious and cultural values. He said that these centres are also at the forefront of educating the children of the Pakistani and other Muslim communities. He said that MQI has woven the Pakistanis into a thread of unity and mutual love.