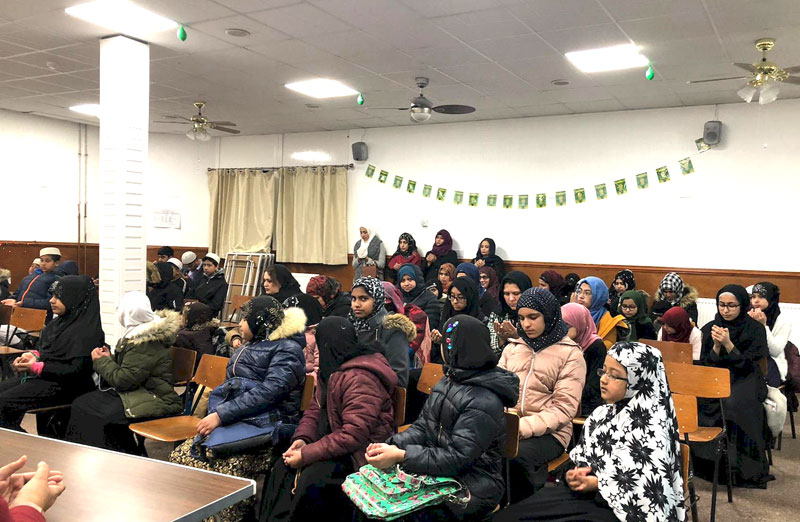 Minhaj Sisters Dundee and Scottish Islamic Cultural Center Dundee organised a vigil and gathering of Du'a for the martyrs of Al-Nur Masjid New Zealand on the fateful day of 15th March 2019. The program was held at Jami' masjid Bilal's downstairs hall and hosted by Allama Adeel Qasmi.
Under the supervision of Ustadha Faiza Qasmi, Minhaj Sisters beautifully arranged everything where Maryam Shafi recited verses from Holy Qura'n. Naa't Sharif was presented by Sara Majeed. Minhaj Sisters Dundee's conveners Ayesha Shafi and Hina Ahmed gave their message to parents that Minhaj Sisters Dundee, stand in solidarity with families in New Zealand.
Minhaj Women League president Mrs. Sabina Islam said MWL Dundee prays for those who lost their lives and for their loved ones and wish the survivors a swift and fullest recovery. Admin SICC Dr. Abid Awan gave his official statement and Allama Adeel Qasmi made special Du'aa for martyrs and entire Ummah. A large number of community members attended.