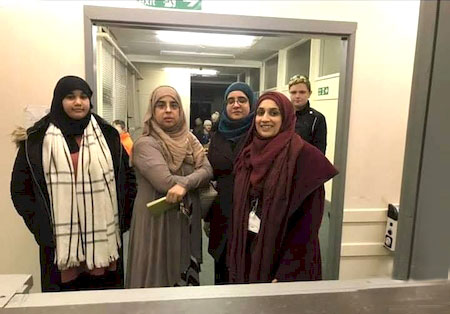 On the 23rd January Minhaj Sister took part in a feeding the homeless event at Walsall community kitchen. As part of Minhaj-ul-Quran inter faith work Minhaj Sisters have been going into the local communities to help wherever needed.
This was arranged by Sister Seema Shazad deputy coordinator for Midlands region of Minhaj Sisters who had been liaising with the community kitchen for some time along with Sister Razia Bibi and Sister Rania Hussain Qadri.
The community kitchen caters for the local homeless providing hot meals to people living on the streets and those struggling. It is a blessing to be able to help in this course.
The centre appreciated the efforts of the sisters and asked if this could be a regular event, so the sisters will be catering for the community kitchen in Walsall town centre regularly.