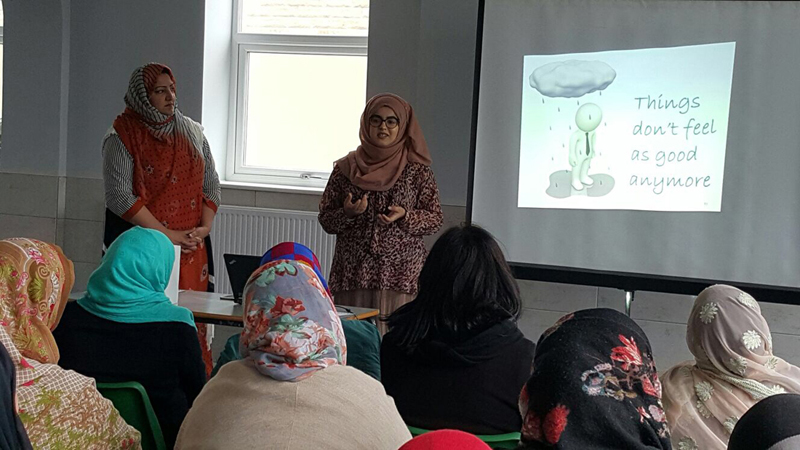 On the 6th of May 2017, Minhaj Women League Nelson arranged a Mental Health Workshop held at Minhaj-ul-Quran, Carr Road Nelson. The workshop was conducted by Sister Sehrish Ismaeel, mental health practitioner (MWL North Welfare Secretary) to raise awareness on mental health issues, particularly within the Asian community.
Sister Sehrish explained to approximately fifty ladies in attendance that one in four people suffer from a diagnosed mental health condition such as anxiety and depression, but there are many more people who remain undiagnosed with any problem. It is the top most common health related issue to be seen by GPs and she explained the symptoms of anxiety and depression.
Sister Sehrish also briefly explained some practical steps that can be taken by people to help themselves at home. Contact numbers were provided of local NHS services that provide practical help in the form counselling and cognitive behavioural therapy. Sister Sehrish answered any questions that the audience raised.
The audience provided positive feedback by saying that they benefited from the workshop and expressed great interest in further such informative and educational workshops. The audience was served with refreshments at the end.