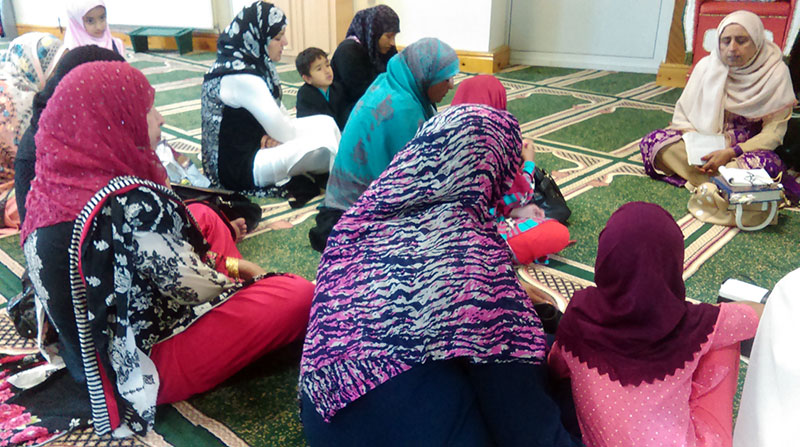 Alhamdulillah by the grace of Allah, a beautiful and blessed gathering was held on the 7th August 2016 by the Women League of Alum Rock in Minhaj-ul-Quran Birmingham.
The program was hosted by Sister Rukhsana Iqbal MWL (Dawah Secretary of Alum Rock Birmingham). The programme started with Quranic recitation and a Naat shareef by Sister Shaheen Akhter MWL (Media Secretary of Alum Rock Birmingham.
This program was combined with Eid party and Naat Khawani. Many ladies and children recited Naats including Sister Abida Mughal MWL Alum Rock, Birmingham Welfare Secretary and Sister Rukhsana Iqbal MWL Alum Rock Dawah Secretary.
Sister Rukhsana Parveen gave a talk on attendance in spiritual gatherings. She said no matter how low the number of attendance is, in any mehfil the angles come and bless the participants. She spoke how one can only attend a spiritual gathering when Allah gives you 'Toufeeq' to attend these gatherings.
A Beautiful heart felt Dua and salaam was recited by Sister Rabia Khanam, MWL Alum Rock President. As this was a combined Eid Party everyone was dressed in their lovely Eid clothes and the attendees had lots of fun.