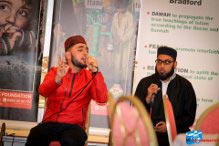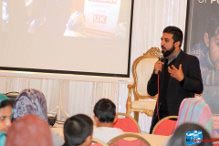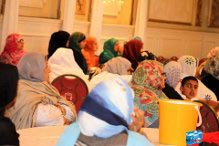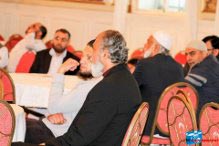 On Saturday 18 June 2016, Minhaj Women League UK, Bradford, organised an Iftar party in collaboration with Minhaj Welfare Foundation (MWF), in aid of raising funds for hand pumps in poor countries and the Aghosh Orphan home in Pakistan.
The event began with brother Adnan Sohail introducing the purpose of the gathering before inviting Hafiz Mudassar Raja to bless the gathering with the recitation of the Holy Qur'an. Various brothers, including Nasir Karim, then recited the praise of the Beloved Prophet (SAW).
The gathering then continued by brother Adnan introducing Minhaj Welfare Foundation and its recent projects across the globe, emphasising the hand pump project and the Aghosh project. Video clips were shown with regards to the work that had been done across the globe, with the help and support from donors, like those in the audience for this event.
After having shown several motivational clips to engage the audience, the main guest of the night was called to stage for a live performance. Brother Shahbaz Hassan Qadri recited several Naats at the dinner, raising the spirits of all those present, with his beautiful voice. Following this, brother Adnan began the fundraising for the night, during which numerous donations were made towards the Aghosh project, and the hand pumps, by members of the audience.
As a thank you to the audience for their kind donations and for attending, Brother Shahbaz recited a number of Naats, and Brother Adnan then concluded the event with Dua, all in time for Iftar.