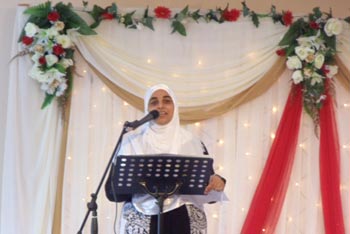 Saturday 18th of June 2011: Minhaj Women's League and Muslim Youth League Sisters Sheffield jointly organized Miraaj-un-Nabi (S.A.W) conference in the town of Rotherham. The guest speakers of the event were Aalima Faiza Qadri and Sister Khadija Atkinson from London.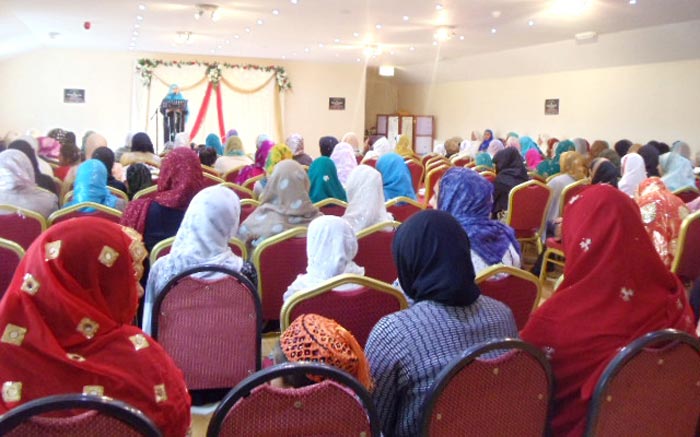 A vast majority of the attendees were adolescent sisters from Rotherham and Sheffield. Women's League Sheffield president sister Shahida-ul-Haq and MYL-S Sheffield Coordinator sister Farah Kanwal jointly performed the role of stage secretary in English and Urdu respectively. The conference commenced with recitation of the Holy Quran by young sister Aisha followed by a heart touching Nasheed by sister Anisa. Sister Farah Kanwal then took to the stage to give an introduction of Muslim Youth League UK. She mentioned that MYL-UK is the youth division of umbrella organization Minhaj-ul-Quran International and that MYL UK is a comprehensive and creative organization which works in the fields of education, spirituality and stands for peace and integration through cross-cultural and interfaith dialogue. Sister Farah invited the attendees to come and join MYL in order to progress and develop within their religion and in doing so help promote peace and harmony. Sister Kiran Tabassum followed with a Nasheed recitation which echoed across the hall and touched everyone's hearts. Our guest speaker Sister Khadija Atkinson was invited to deliver her talk. She mentioned that the month of Rajab is a beautiful and blessed month and that we will be rewarded for all our righteous intentions in this month. She also highlighted that this is the ideal time to prepare for Ramadan. She urged the listeners to have an active Islamic practicing routine in each home, so that our offspring's can grow up in that environment and adapt to Islam before they reach their teenage years. She also highlighted the importance of educating ourselves in order to educate our children. Sister Khadija then talked about the Wembley Conference: Peace for Humanity – Muhammad (S.A.W) the Merciful. She emphasised how important it is for each individual to attend.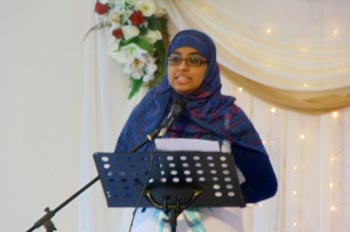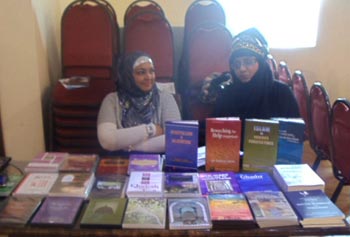 After Sister Khadija's talk Sister Farah mentioned an eye-opening quote by Shaykh-ul-Islam Dr Muhammad Tahir-ul-Qadri; 'to live in this world but, not to let the world live in you'. Sister Rehma then took the stage and managed to take the conference to a higher level by reciting Daff-supported Nasheeds which mesmerized the entire audience.Our second guest from London, Aalima Faiza Qadri was then welcomed onto the stage where she delivered an Urdu talk on the event of Miraaj-un-Nabi (S.A.W). She went through the different stages of the beautiful journey of the Prophet (S.A.W) to Allah SWT.The conference concluded with Salat-o-Salaam on the Prophet (S.A.W) and a supplication by Sister Shahida. On the way to the dining hall, where food was being served, the attendees had a chance to buy Wembley tickets and Shaykh-ul-Islam Dr Muhammad Tahir-ul-Qadri's literature from the book stall.
Reported by: F Kanwal