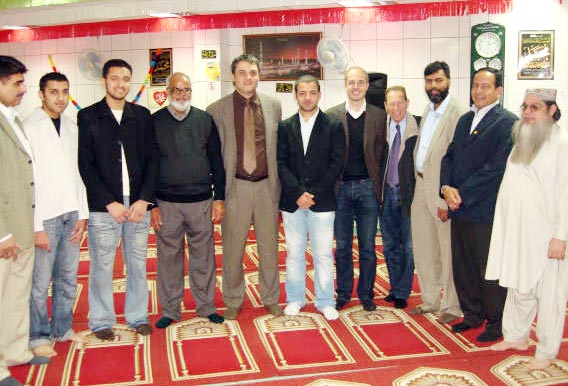 Deputy Mayor of Barcelona Municipal Council, Mr. Carles Marti, paid a visit to Minhaj Islamic Centre, Barcelona, on the special invitation of Minhaj Reconciliation Council on April 30, 2009. He was also accompanied by Paco Salvador, vice president of Municipal Cooperation of ancient city i.e. Clutat Vella and in-charge of expatriates' affairs Mr. Daniel de Torres at the occasion. On behalf of Minhaj-ul-Quran International (Barcelona), Muhammad Iqbal Chaudhry, president of Reconciliation Council, Haji Muhammad Nazir Uddasi, member of the Council, Naveed Ahmad Undalsi, secretary general, Haji Liaqat Ali, member of the organization, Muhammad Ateeq Qadri, president of youth wing, Ahsan Javed Khan, secretary general of youth wing, Bilal Mustafvi, member of the youth league, and Hasnat Mustafa (member) welcomed the respected guests on their arrival in the Islamic centre. President of Pakistan Press Club, Hafiz Abdur Razzaq Sadiq, was also present at the occasion.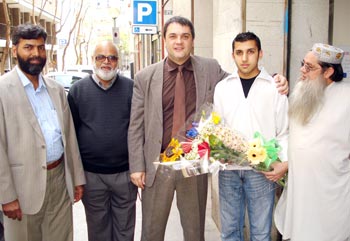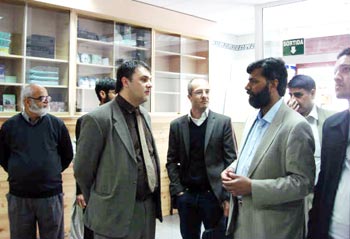 Hasnat Mustafa presented bouquet of flowers to the Deputy Mayor upon his arrival. The visiting delegation was conducted to prayer hall, computer room and library and briefed about different activities of MQI Barcelona. Minhaj-ul-Quran International Spain had organized lunch in the honor of the delegation after their visit of the Minhaj Islamic Centre. The luncheon was attended by office bearers of MQI Barcelona, members of Pakistan Press Club and Arshad Nazir, a representative of Idara Hum Watan.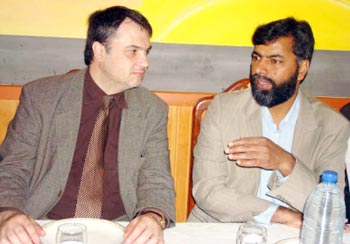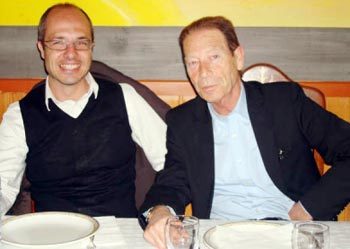 Talking to the participants, Deputy Mayor said that Municipal Cooperation of Barcelona city always took interest in the matters of expatriate community in general and Pakistani community in particular and resolved their problems at the earliest. He also congratulated all Pakistanis through MQI Barcelona for the launch of direct flight and establishment of the consulate. Deputy Mayor vowed to take care of problems of the expatriate community in future as well. Appreciating the role of MQI Barcelona in fostering interfaith dialogue and harmony, Mr. Carles Marti, said that he was satisfied with the work of MQI. He said that he knew MQI Barcelona since those days when he used to work as counselor in the ancient town (Ciutat Vella). The participants asked the Deputy Mayor some questions on legal matters.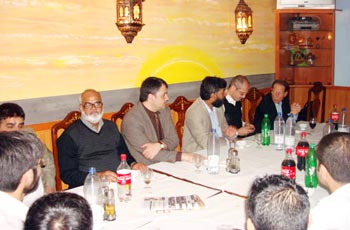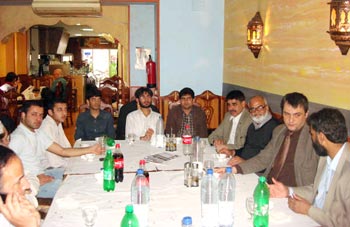 It should be kept in mind that Mr. Carles Marti has held out exemplary cooperation on legal affairs in such matters as purchase of new mosque and its construction. Despite intense criticism from neighbors and right-wing racists, he gave legal permission to start the construction work on new Mosque of MQI Barcelona.