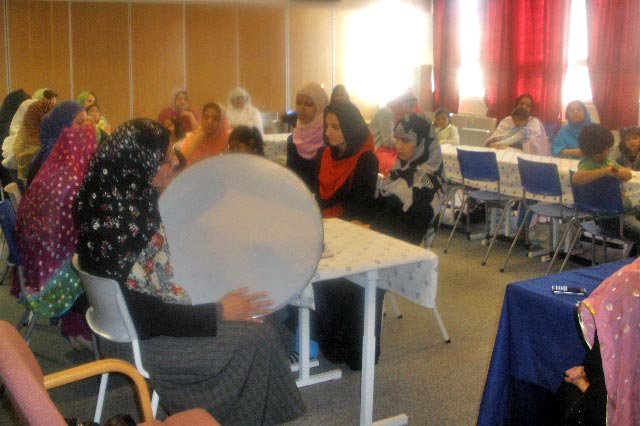 Central organization of Minhaj-ul-Quran Women League (Norway) organized a sumptuous dinner in the honor of local chapter of MWL Draman. The ceremony was held on April 25, 2009, which was attended by all central office holders, Minhaj Sisters Norway and the management of Daraman centre. The main purpose of the ceremony was to felicitate the workers of local chapter for their association with MQI and its leader Shaykh-ul-Islam Dr Muhammad Tahir-ul-Qadri. It was also aimed at expressing solidarity and cooperation with the new organization on behalf of central Minhaj-ul-Quran Women League Norway.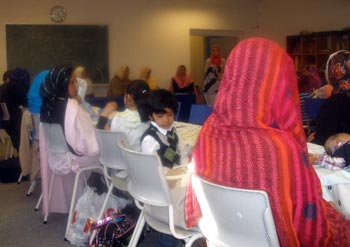 The proceedings of the ceremony got underway with recitation from the Holy Quran by sister Safia Ashfaq followed by recital of Naat and 'Qaseeda Burda Sharif" by Amna Zafar, Minhaj Sisters and MWL.
Noshaza Hussain Qadri, central vice president of Minhaj-ul-Quran Women League Norway, welcomed all participants on their attendance of the program. She held out special felicitation for the sisters of Draman center whose association with MQI was not a mean event. Rather it is blessing. Allah Almighty selects only a few people for such a pious mission and these sisters are fortunate to be among those selected.
Speaking at the occasion, Rafia Rauf, president of MWL Norway, congratulated the new entrants to MQI. She said that it was great to become worker of MQI and every member of this organization deserves appreciations and felicitation. She said we should create humility amongst us and burn our midnight oil for the effective propagation of the message of MQI. She said we should be thankful to Allah Almighty for our association with Shaykh-ul-Islam Dr Muhammad Tahir-ul-Qadri. After these words, she threw light on operations of MWL and talked of ways and means to become result-oriented. She also introduced various directorates to the participants.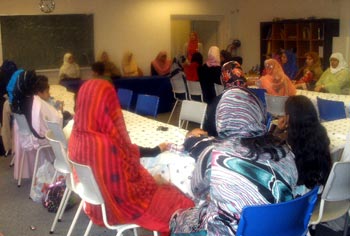 Iqra Ijaz, president of Minhaj Sisters Norway, introduced her team. Sister Maryam Naseem and Sister Amna Zafar from Minhaj Sisters briefed about various functions and activities of Minhaj Sisters.
Mamoona Rana, president of MWL Draman, thanked the central organization for their patronage and guidance. She introduced her companions in the new organization and vowed to work hard day and night for the cause of MQI.
The sisters of MWL and Minhaj Sisters offered Durood and salutation on the Holy Prophet (saw) and the collective Dua concluded the program. Arrangements for sumptuous dinner were made for the participants.