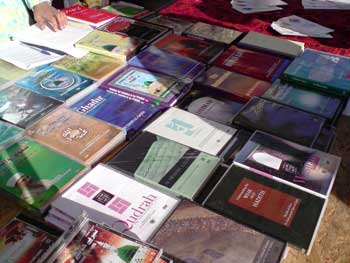 On Wednesday 1st October, the MYL UK – Sisters of Glasgow participated in the annual 'Eid on the Drive', which is a unique event bringing the multi-cultural communities of Pollokshields together to celebrate the end of Ramadhan.
The event consisted of various activities held throughout the day with people from all backgrounds participating wholeheartedly in the celebrations. There were children's rides; Strathclyde Police Pipe Band Procession; Martial Arts Performance; comedian Jeff Mirza's show; stalls by various organisations and individuals; and the day ended with a spectacular Laser Light Show accompanied by Beat Boxer.
The MYL UK – Sisters set up a stall which consisted of information regarding the newly formed Muslim Youth League and also books and lectures of Shaykh-ul-Islam Dr Muhammad Tahir-ul-Qadri. Due to the diverse nature of the event the stall included literature in Urdu and English as well as lectures in both these languages.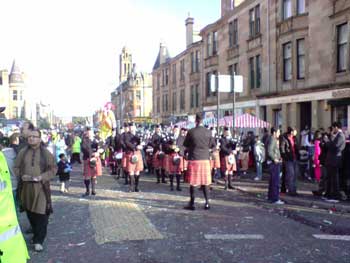 Sister Ambreen, the Public Relations Executive and Sister Sweba, the General Secretary, were present at the stall to answer any questions and queries that people had regarding the Muslim Youth League. There was also the opportunity to sign up as volunteers for the MYL UK, which was promoted through distributing leaflets with information about the MYL and its activities in Glasgow.
Reported by: Sweba Majid