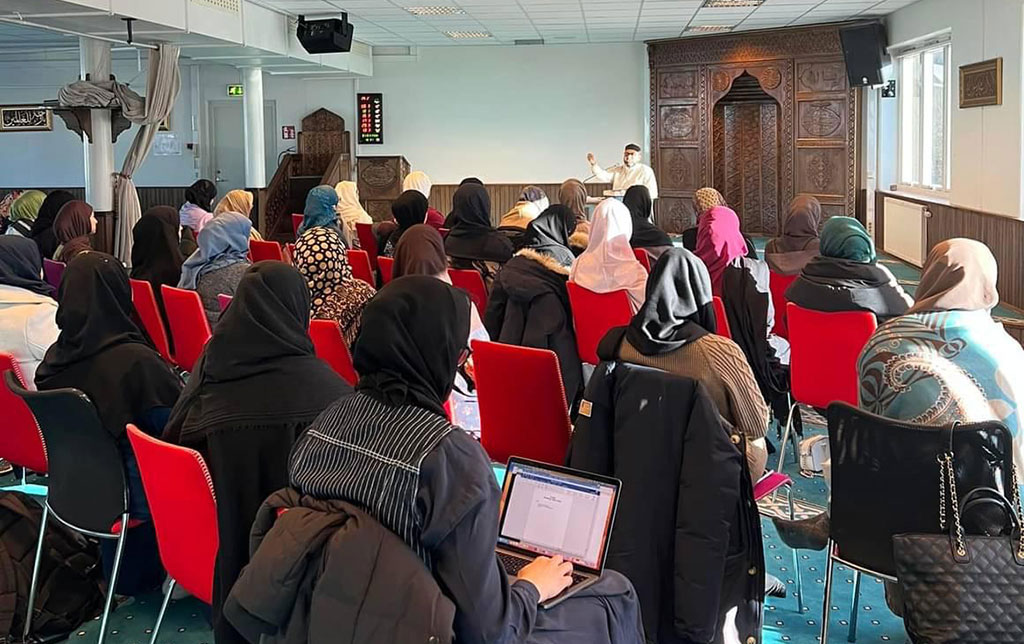 Minhaj Women League Norway proudly presents An-Nasiha, a transformative and ongoing monthly series aimed at reconnecting norwegian muslim women with knowledge and fostering moral, spiritual, and educational growth. Rooted in the teachings of Minhaj ul Quran, An-Nasiha embodies the spirit of providing sincere advice and guidance to empower women in various aspects of life. An-Nasiha started 25th of february and is still ongoing.
Origins and Objectives
An-Nasiha signifies a significant initiative by Minhaj Women League Norway to fulfill a core objective of Minhaj ul Quran – the dissemination of knowledge and the nurturing of a strong commitment to learning. The series derives its name from "nasiha," a term that resonates with all, symbolizing the act of offering counsel for spiritual and moral benefit based on the teachings of The Prophet (peace be upon him).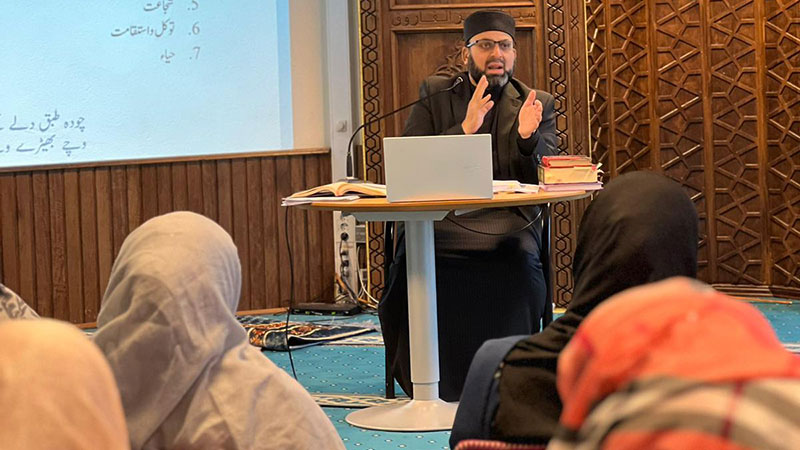 Design and Implementation
Conceived in collaboration with Alama Muhammad Iqbal Fani Sahib, An-Nasiha bridges the gap between women and knowledge. The dynamic duo of Executive Member of MWL Norway, Amna Aslam, and General Secretary of MWL, Iqra Mushtaq Khan, have been instrumental in shaping the dars structure, topics, and content, tailored to address the unique needs of women in Europe. Each monthly session spans two hours, including recitations, naats, Alama Fani Sahib's main discourse, and an interactive Q&A session, fostering open dialogue.
Content and Approach
The inaugural dars centered around the theme "Ghaflat ki Neend se Uthna," setting the tone for subsequent sessions. An-Nasiha has explored everyday challenges and inner battles faced by individuals, such as envy (hasd), ghussa (anger), hypocrisy (riyakari), arrogance (takabbur), and resentment (badgumani). What sets An-Nasiha apart is its unique speech structure, offering an introduction to each topic, delving into its characteristics, and culminating with practical advice that resonates with ordinary individuals. Attendees also receive azkaar (remembrances) and guidance to navigate internal struggles.
Alama Muhammad Iqbal Fani Sahib: A Beacon of Wisdom:
Alama Iqbal Fani Sahib, Director of Minhaj ul Quran Norway and a revered scholar within MQI, adeptly demonstrates a profound understanding of Islam. He excels in visualizing knowledge, adeptly navigating through complex concepts, and creating comprehensive compendiums. With his extensive background in knowledge and creativity, Alama Fani Sahib engages participants, making intricate ideas accessible and relatable to a diverse audience of women and sisters. Moreover, he employs innovative technological methods to disseminate knowledge, creating content that resonates with a younger audience.
Impact and Growth
An-Nasiha has flourished over its six-month tenure, attracting a consistent attendance of approximately 40-50 dedicated participants. The series has enriched participants' understanding and contributed to the community's growth. Participants are drawn to the practicality of the guidance, fostering a desire to embrace knowledge and its transformative power. A brief evaluation has followed each dars, allowing participants to provide feedback and enabling us to deliver this series most effectively.
Continuation and Future Prospects
Guided by National Executive President of Minhaj Women League Norway, Samina Bhatti Sahiba, and currently led by Local Minhaj Women League President, Samina Ishaq Sahiba, An-Nasiha is set to continue its impactful journey. Moving forward, MWL Norway eagerly anticipates introducing new and updated topics that cater to women's interests and address their concerns, regardless of significance.
An-Nasiha exemplifies Minhaj Women League Norway's commitment to women's empowerment through knowledge and spiritual renewal. Nurturing a community of strong, knowledgeable, and morally conscious women, An-Nasiha paves the way for personal growth and collective progress. MWL-Norway anticipates the ongoing journey, inshaAllah.