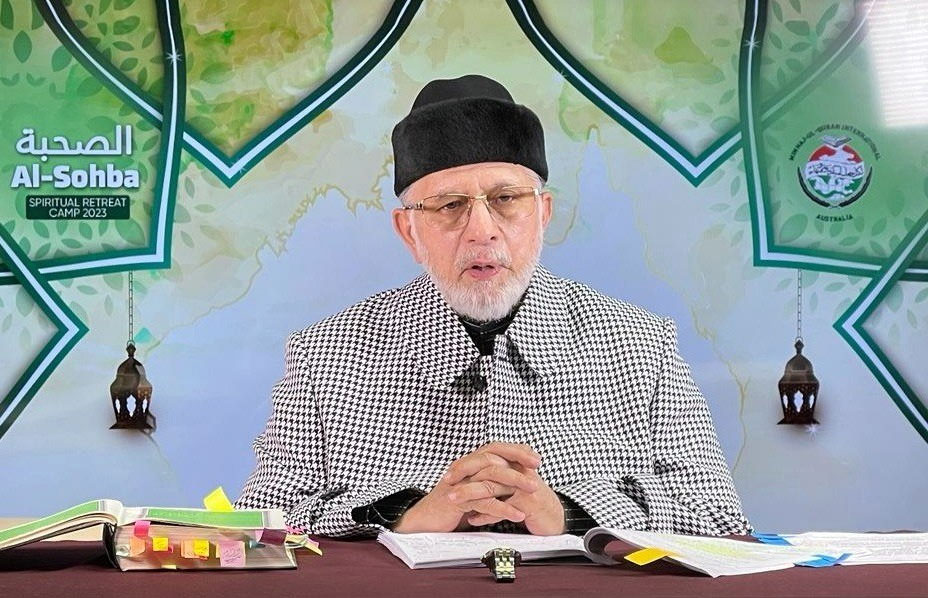 His Eminence Shaykh-ul-Islam Dr. Muhammad Tahir-ul-Qadri addressed the participants of the first session of Al-Sohba Camp 2023, organized by Minhaj-ul-Quran International Victoria, with his online presence. During the camp, Shaykh-ul-Islam delivered a special tarbiah lecture.
While delivering the lecture at Al-Sohba, Shaykh-ul-Islam Dr. Muhammad Tahir-ul-Qadri graced the audience with his wisdom, guidance, and spiritual insights. His profound tarbiah lecture focused on the creation of the human being, delving into the intricate nature of our souls and spirits, as well as the profound impact of our character traits.
The lecture shed light on the detrimental effects of worldly attachments (Duniya), the influence of self-centered desires (Nafs), and the whispers of Satan (Shaitan) on our souls. Shaykh-ul-Islam emphasized the paramount importance of seeking empowerment through attending blessed gatherings and seeking the company of the righteous.
The session was presided by the President of Minhaj-ul-Quran International Prof. Dr. Hussain Mohi-ud-Din Qadri, and was attended by members of MQI and families from across Victoria.