Dr. Hassan arrives in #Greece for an organisational visit and also to deliver the keynote lecture at the upcoming 'Shahadat-e-Imam Hussain (A.S) Conference'.

Dr. Hassan was received by #MQI Greece executives in #Athens followed by an organisational meeting. pic.twitter.com/RE2IVeHbHl

— Dr. Hassan Qadri (@DrHassanQadri) July 30, 2022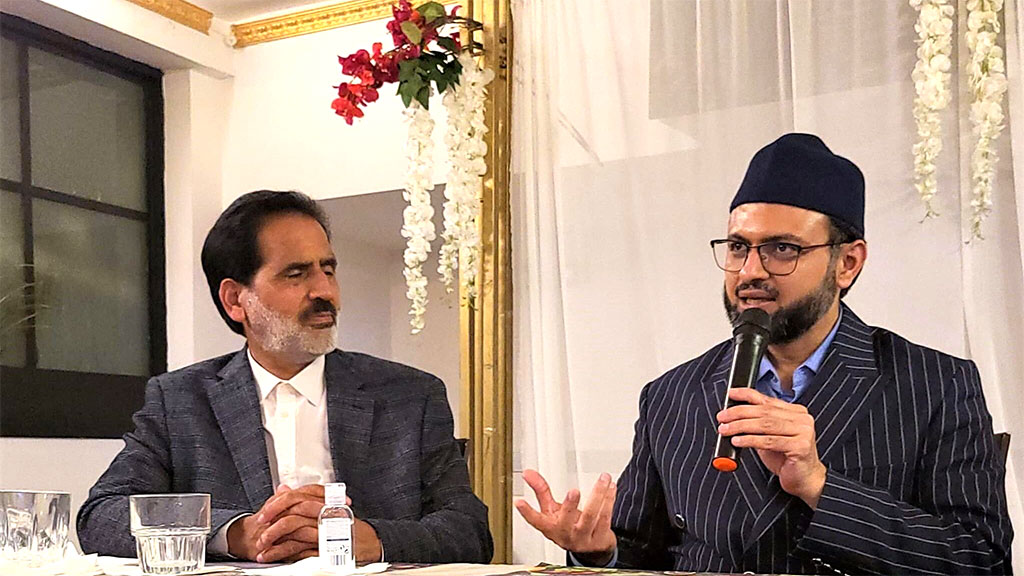 Chairman MQI Supreme Council Dr Hassan Mohi-ud-Din Qadri has reached Greece to attend and speak at an Imam Hussain (Alayhis-salam) Conference. At the Athens International Airport, local office-holders, civil society activists, journalists and social media influencers warmly received him.
Speaking to the people who came to receive him, Dr Hassan Mohi-ud-Din Qadri said that Muslim community is operating against the modern-day facts. He said that Muslims need to connect themselves with research, information technology and knowledge in order to replace their fall with rise. He said that going by the attitude, reaction and response of the Muslim world, it becomes certain that it is less about any conspiracy and more about the insistence of the Muslim ruling elites to continue with the old ways.
Dr Hassan Mohi-ud-Din Qadri warned that the failure to address the emergent challenges from political, social, economic and cultural angles in line with the requirements of modern-age is leading to enhanced anger and estrangement of the Muslim youth. He said that our educational system, which was not even fit to cater to the demands of the 18th century, we are dreaming the dreams of prosperity in the 21st century with it. He said that Allah Almighty does not change the material conditions of those nations that do little to change themselves.
Chairman Supreme Council said that the Western world is making stunning inventions and discoveries in the fields of science, technology, engineering, artificial intelligence and medicine, whereas the educational system in vogue in the Muslim world is unable to produce expert technicians, operators and carpenters. He said that we are collectively going against the currents of time. He, however, made it clear that there is a strong urge and passion among the Muslim youth to move on but the outdated system is the biggest hurdle in the way of their advancement.
Dr Hassan Mohi-ud-Din Qadri said that uncertainty and intolerance are the rise due to political instability and economic turmoil and the hopes of reforms and improvement are dying gradually but surely. He said that when Muslims of the sub-continent faced a similar crisis after the failure of War of Independence in 1857, Sir Syed Ahmad Khan came forward and embarked on a movement of spreading education, stating that this way he inspired hope among dejected Muslims. He said that we need a similar passion and mission statement today as well.
Chairman Supreme Council said that in the prevailing dark times, Shaykh-ul-Islam Dr Muhammad Tahir-ul-Qadri is showing hope and light at the end of tunnel. He has relentlessly advocated the thought of making education the pivot of our actions and pursuits in order to establish Mustafavi society. He said that leading from the front; he has given MQI the target of setting up 25,000 educational centers across the country. He said that these centers of knowledge are a seminal initiative to forge unity and spread the teachings of enlightenment and empathy among the people.