In order to celebrate the birth of the beloved Prophetﷺ and to highlight the merciful and compassionate nature of his teachings, Minhaj-ul-Quran International India volunteers participated in various religious, educational and welfare activities across India during the entire month of Rabi-ul-Awwal.
A short summary of the events performed in the blessed month at various places is given below.
IJTEMA FOR REMEMBERING THE BELOVED (PEACE BE UPON HIM)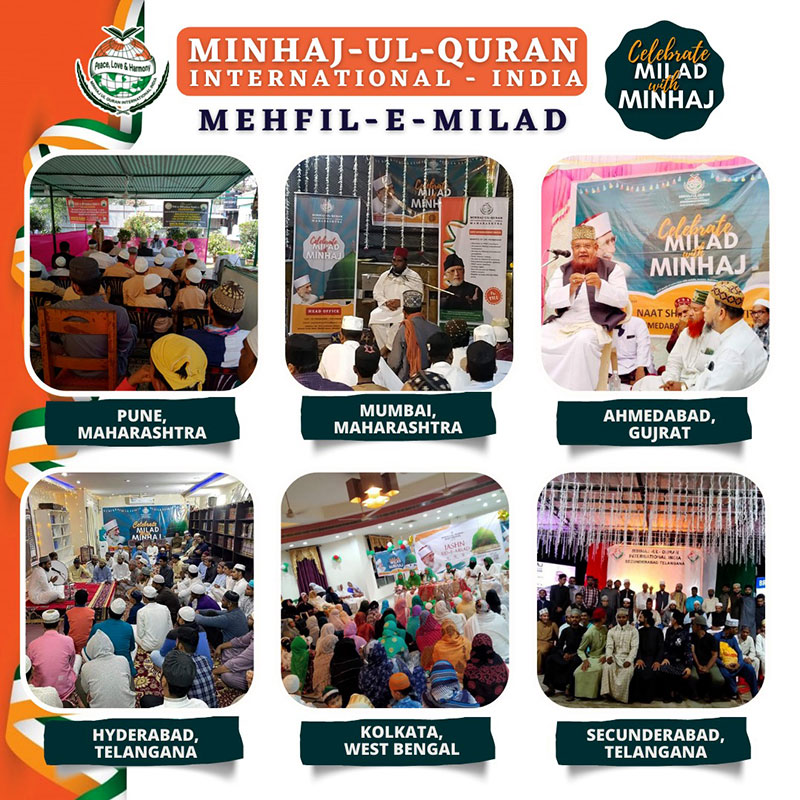 The recorded speeches of Shaykh-ul-Islam Dr. Muhammad Tahir-ul-Qadri regarding the exalted station and life of Prophet Muhammad (peace be upon him) were shown in public places in and in-house gatherings by MQII state committee members in Maharashtra, Karnataka, Telangana, Manipur, Jammu & Kashmir, West Bengal, Jharkhand, Gujarat, UP, MP, Bihar, West Bengal, Punjab, etc.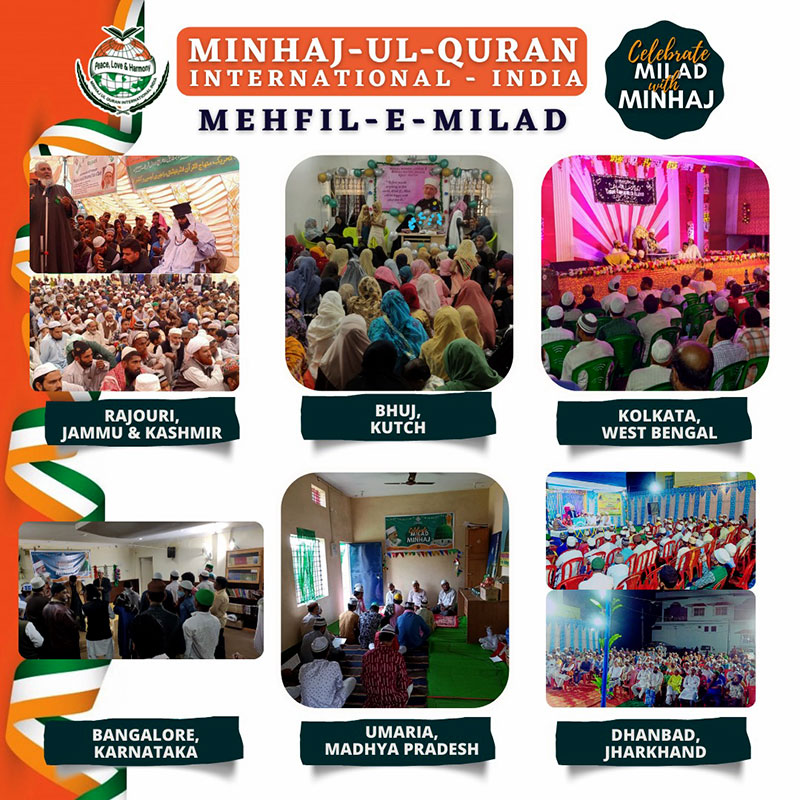 Grand Ijtemat and Mehfil-e-Hamd-o-Naat were also organized by different city committees, some of which are highlighted below:
NAAT COMPETITION FOR CHILDREN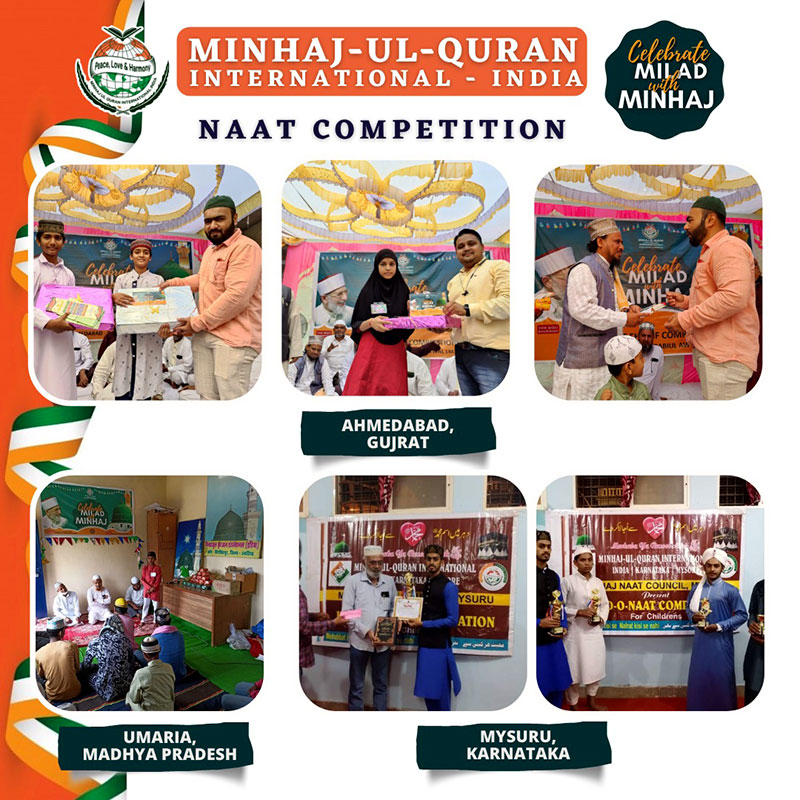 In order to inculcate love and respect for the beloved Prophet (peace be upon him) among the children at a young age, the Naat competitions were organised by MQII Ahmedabad, Umaria and Mysuru teams and awards were given to best performers.
BOOK STALLS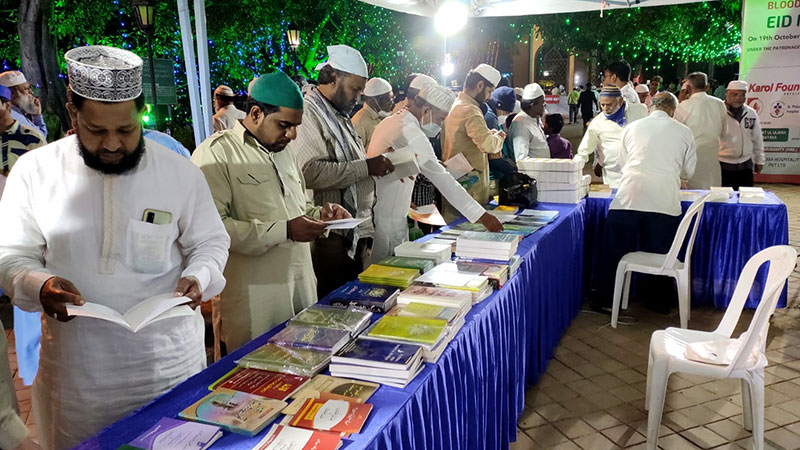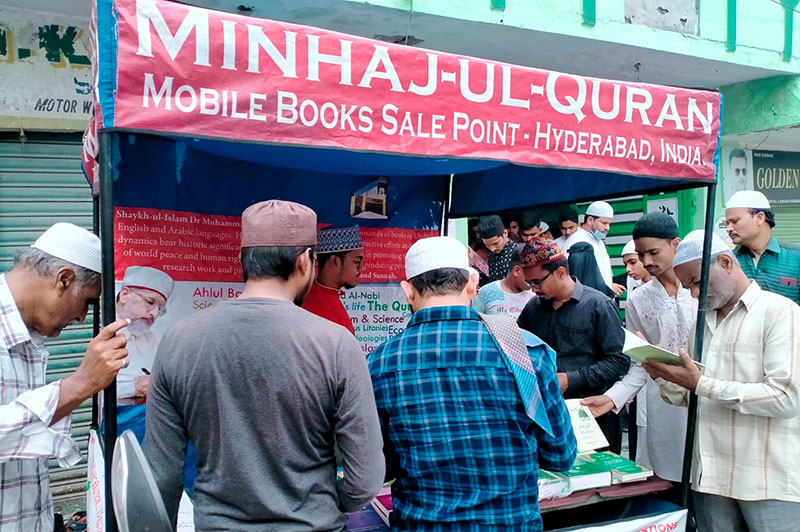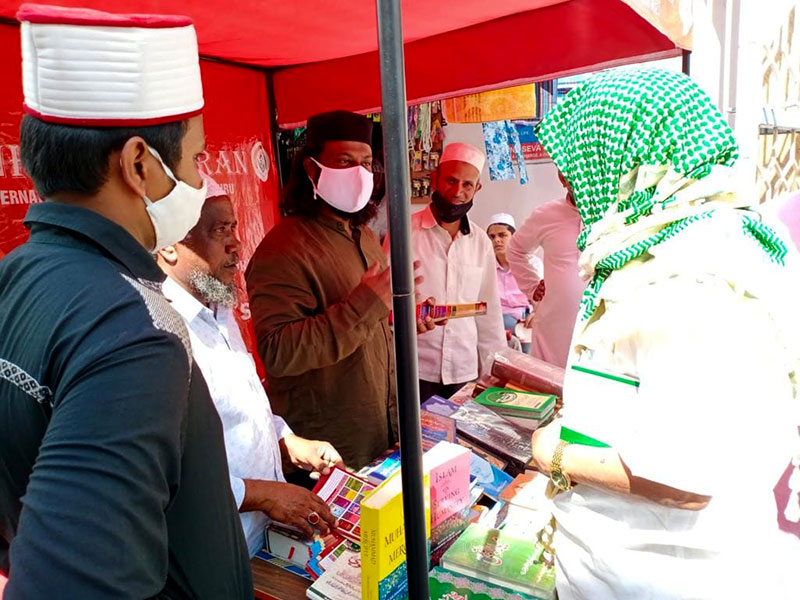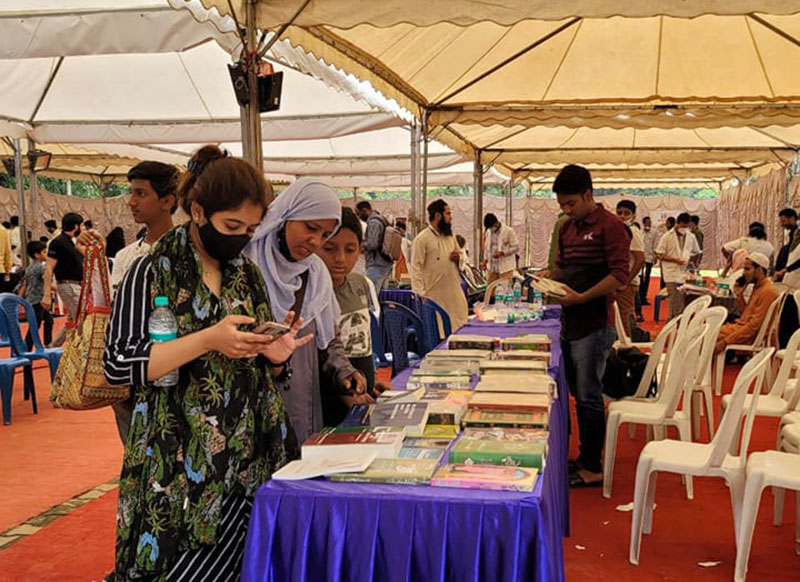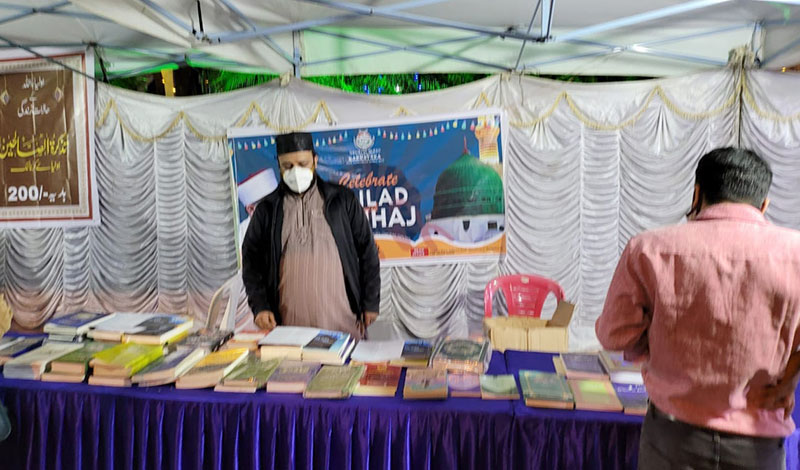 MQII teams organised book stalls outside Masjids and during Milad processions and distributed books to people at discounted price.
GREETING CARDS AND PAMPHLETS DISTRIBUTION

As part of its Mawlid Street Dawah Project, more than 26,000 informational pamphlets were printed which contained information on various aspects of Islam and the life of our beloved Prophet (peace be upon him) and these pamphlets were sent across to volunteers of different cities across India. The volunteers went out at public places and distributed it amongst Muslims and non-Muslims. The short, crisp and concise content was appreciated by the readers.
BIKE AND FOOT RALLIES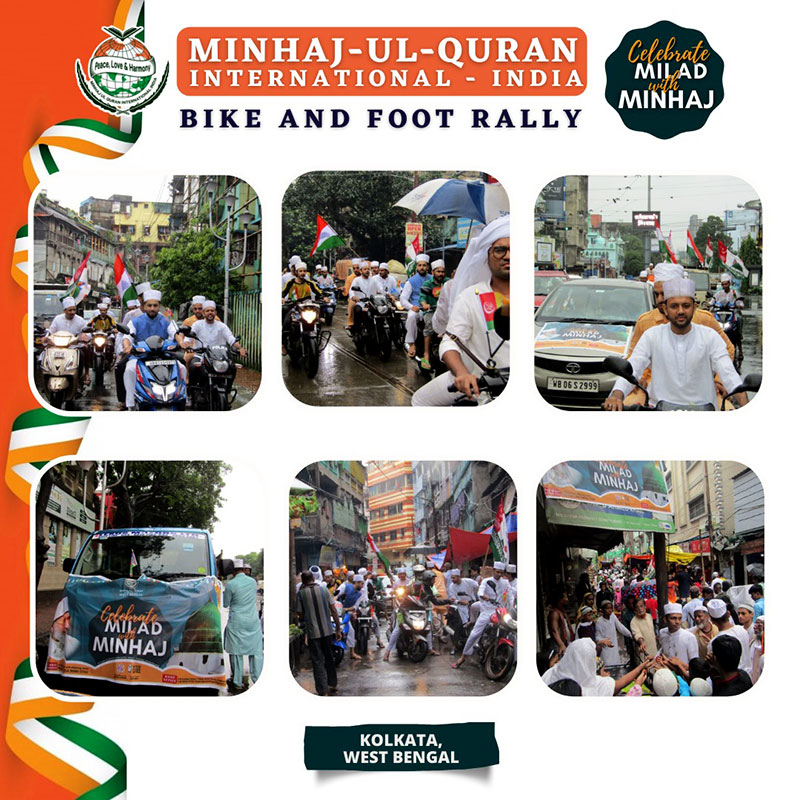 Bike and foot rallies were organized by different city MQII committees in order to show unity of the Ummah.
BANNERS AT STREETS AND ON AUTORICKSHAWS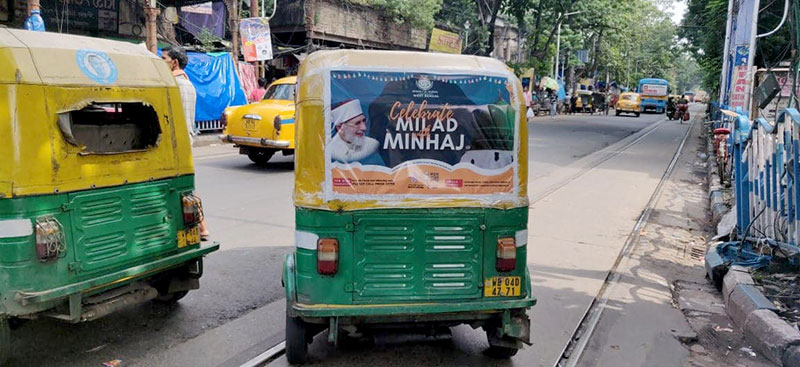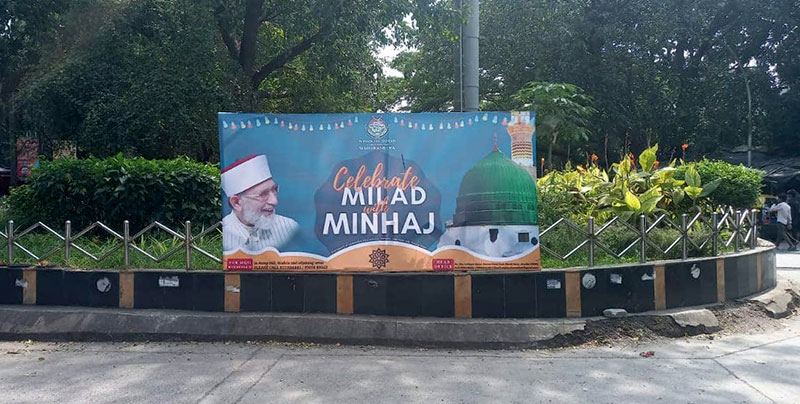 MQII teams displayed banners of Milad at streets in prime locations and on auto rickshaws in order to raise awareness about the local Milad events.
DINNER WITH ORPHANS

The MQII Kutch team organised dinner with orphans at a prime hotel in Bhuj, Kutch and shared incidents from the life of the Prophet (peace be upon him) with them.
RECONSTRUCTION OF COLLAPSED HOUSE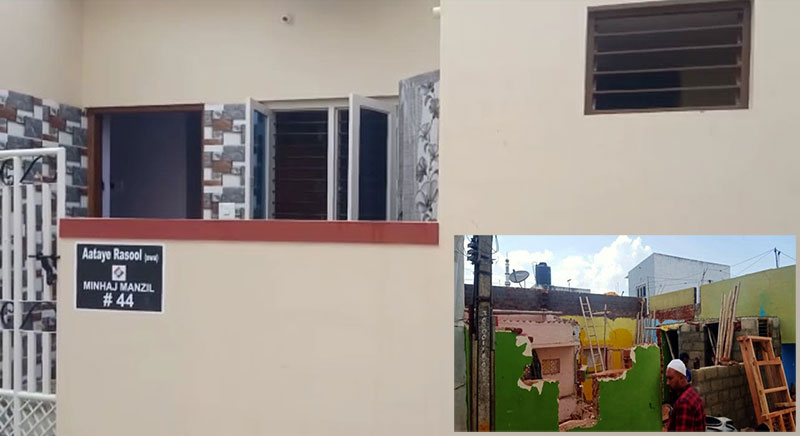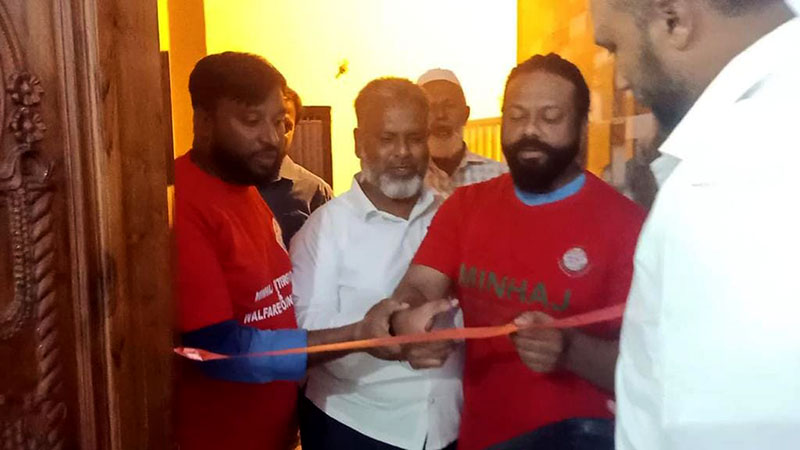 MIWF rebuilt a poor brother's house located in Mysuru, Karnataka which had totally collapsed. The poor brother is a daily wage earner and the sole breadwinner in the family. MIWF completed the total construction work with voluntary help of the members.
12-Day Online Majalis e Durood o salaam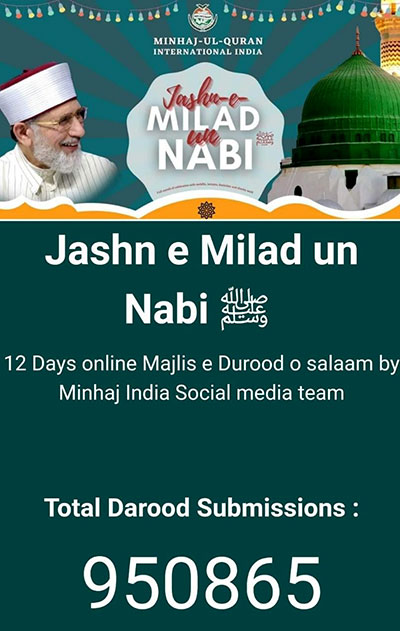 As part of Mawlid un Nabi ﷺ celebration a 12-Day Online Majalis e Durood o salaam was organised by Minhaj India social media team.
Alhamdulillah, a total of 303 entries were received from 14 states and 44 cities across India and also from abroad. The total number of durood submitted was 950865.
The top 7 contributors were given gifts (Shaykh-ul-Islam's books) and certificates of participation were given to all participants.
May Almighty Allah accept these humble efforts and make it a means for us to become closer to His Beloved Prophet (peace be upon him). Aameen!