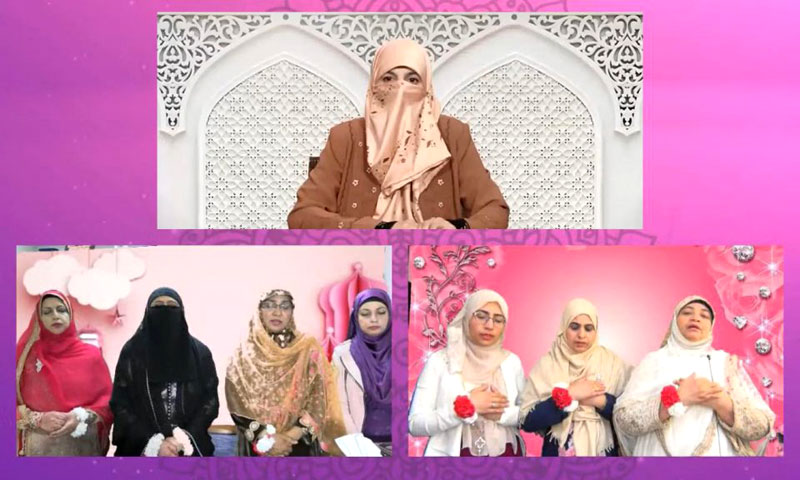 Minhaj-ul-Quran Women League, Canada, organized the annual Mawlid-un-Nabi (pbuh) Conference online, on the 8th of November for women. It was broadcast live on Canada One TV and on YouTube (MMCC2505). The Milad was beautifully hosted by Rana Khan and it was a great honour to have President MWL International Dr. Ghazala Hassan Qadri as the chief guest and main speaker of the conference.
The conference began with the recitation of the Holy Quran by Qaria Samia Hanan, who has been internationally awarded. The translation was read by Sister Naheed Siddique and Sister Rana Khan recited hadith. Sister Iqra Sheikh recited a Hamd. Naats were recited by Minhaj Women Leagues members, GTA´s Famous naat khawan Shabana Mughal, and Nighat Seema. We were also very honored to have world-famous naat khawan Hooria Fahim join us to recite the Naat of the Holy Prophet (pbuh).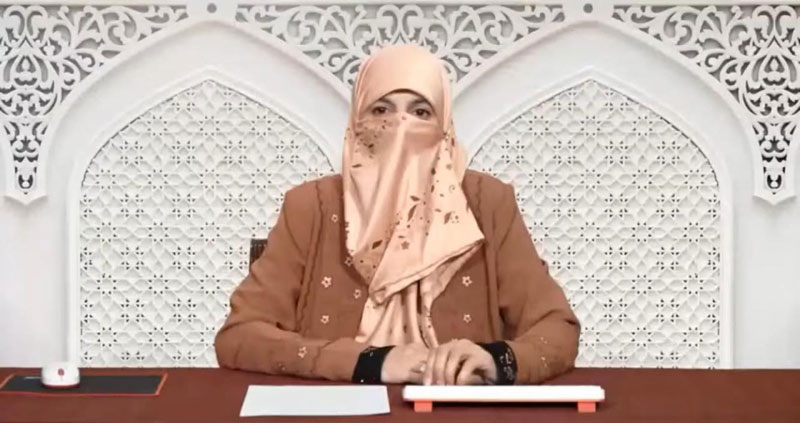 Dr. Ghazala Hassan Qadri delivered an important lecture on the Seerah and teachings of the Prophet Muhammad (pbuh) and explained why it is so important to be attached to him (pbuh).
President of Minhaj Women League, Shazia Shafiq, thanked Canada One TV and her whole team and to wish all the viewers a very happy Eid Milad-un-Nabi (pbuh). Sister Shabana Mughal and Nighat Seema recited salutations and greetings on the Holy Prophet (pbuh) and the Milad was concluded with dua by Sister Moaza Ghafoor.