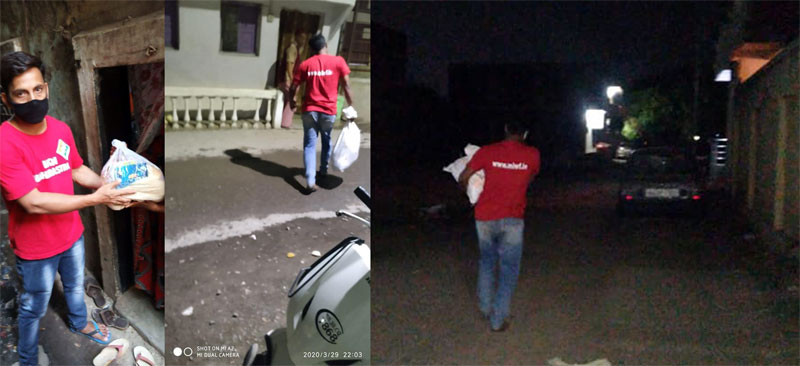 The Corona virus pandemic has caused devastation across the globe. Besides the tragic toll on human life, with countries shutting their borders and doing quarantines, economies have taken a huge hit. The tragedy has just begun to unfold in India and the job losses are mounting, especially among the daily wage workers. Experts say the effect on this group will be catastrophic.The whole world is suffering - and is trying to cope with huge losses. But those without any job security or savings are the most vulnerable.
Alhamdulillah Minhaj Interfaith and Welfare Foundation teams are working in 21 cities across India to help feed poor and daily wager families impacted by COVID-19 lockdown. The cities where our volunteer teams are working include : Mumbai, Navi Mumbai, Bhiwandi,Thane, New Delhi , Prayagraj, Lucknow, Kashmir , Aurangabad , Mysuru, Bengaluru, Hyderabad, Bhuj, Mundra, Nagpur, Hassan and Kanpur.
So far , with your generous contributions and support we have been able to reach 1100+ families in last 3 days.
Please help us to reach more families by donating in the following account (India accounts only):
Account name : Minhaj Interfaith & Welfare Foundation
Account : 917010063779354
Ifsc code : UTIB0000294
Bank : Axis bank
Branch : Crawford market Mumbai
Online Amount Transfer Link :
https://milaap.org/fundraisers/support-minhaj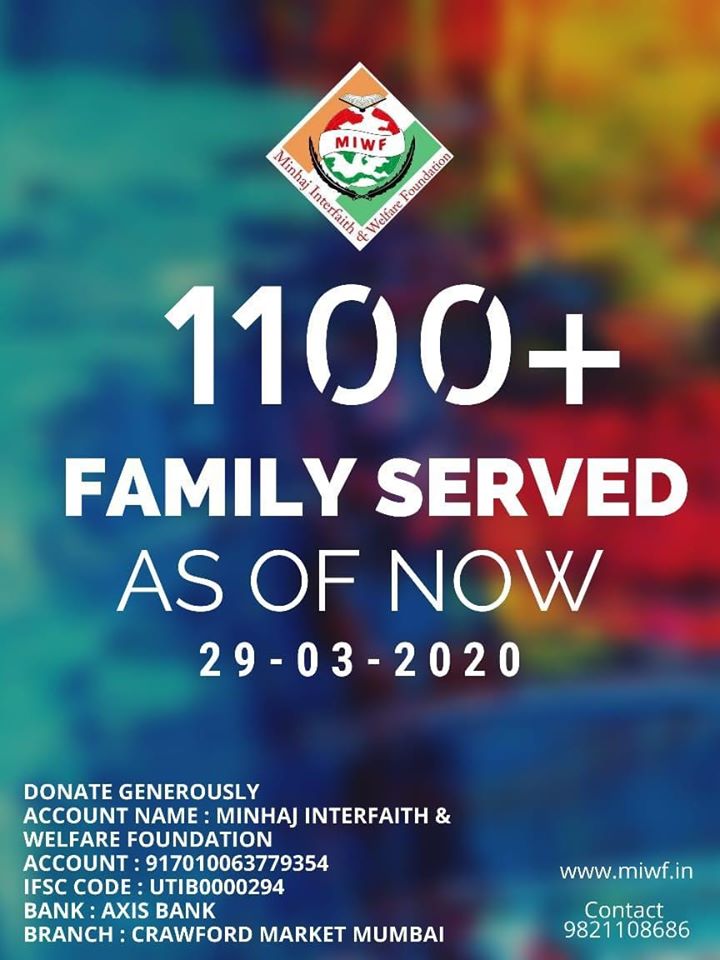 Some photos of our Relief work in poor areas: