Show us the straight path, The path of those upon whom You have bestowed Your favors (Al-Fatiha, 1: 5-6)
We pray Almighty Allah every day in every Rikah of our prayer to show us the straight path and the path of those upon whom He bestowed His favors. Almighty Allah is saying in this verse to find a role model among the role models in our life and follow him so we can find the straight path to become the traveler to reach to His nearness. Then Almighty Allah will grant us a role model to us. Another important message is that having a role model in our life and not having the followership with him also would not satisfy the meaning of the above verse.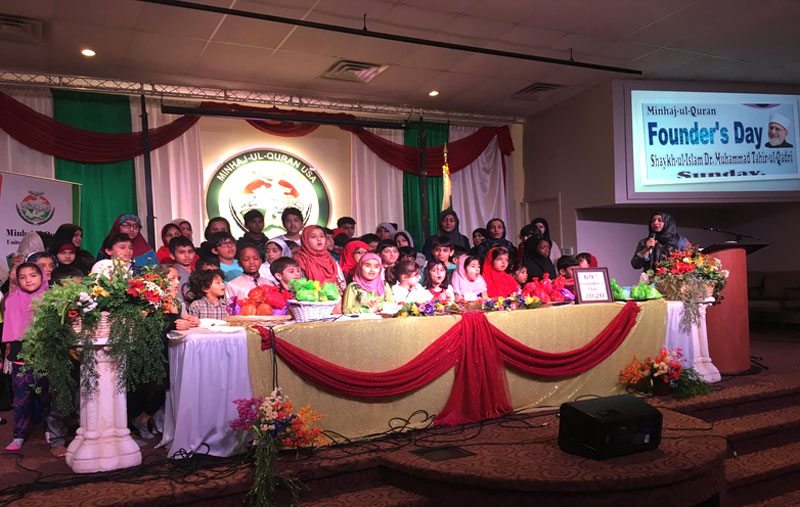 Alhamdullilah, the management of Minhaj-ul-Quran Dallas Community Center is grateful to Almighty Allah who has granted us the opportunity to remind ourselves about our role model our Quaid Shaykh-ul-Islam Dr. Muhammad Tahir-ul-Qadri's message, teachings, goals, how he spent his life and what are his expectations from us by celebrating his blessed 69th birthday today. All the teachers, students and parents of Sunday school and community members of Dallas Fort Worth area attended the program with passion.
The program was commenced with the recitation of the Holy Quran by Sunday school student followed by recitation of Qaseeda Burdah Shareef by Sunday school teacher assistant Sister Afaf. Minhaj-ul-Quran President Dr. Mansoor Mian gave a comprehensive speech on the status and services of Shaykh-ul-Islam Dr. Muhammad Tahir-ul-Qadri for Muslim Ummah with special emphasis on the scholarly work of Shaykh-ul-Islam.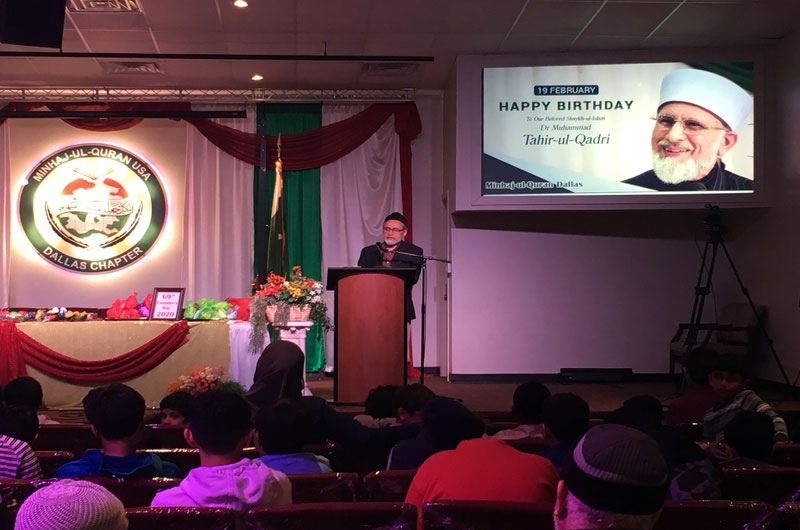 Later on, Quizzes on Minhaj-ul-Quran and its formation was taken from students of all levels of Sunday school and prizes were distributed to all the students. At the conclusion Cake cutting ceremony was performed by Sunday School students and by the parents and community members followed by dua on long healthy life for Shaykh-ul-Islam by Brother Rasheed Akhtar.