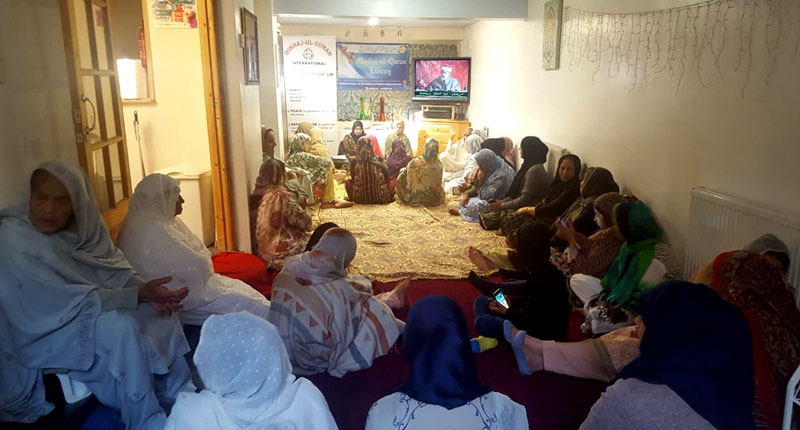 Minhaj-ul-Quran Women League Halifax organised a Muharram event for ladies only on Saturday 21st September 2019.
Alhamdulila there was a great turnout and it truly was a magnificent mehfil. We started by recitation of the holy Quran by Baji Robina followed by a beautiful biyan about the events that took place in Karbala in Urdu by Baji Jameela (Halifax president).
A few naats were recited by various sisters and then a 10 minute video was played by Shaykh-ul-Islam Dr Muhammad Tahir-ul-Qadri about the importance of remembering the sacrifice of Hazrat Imam Hussain (A.S) and his family made to revive Islam for us today.
After Salat and salam and dua food was served.
Farakh Hussain