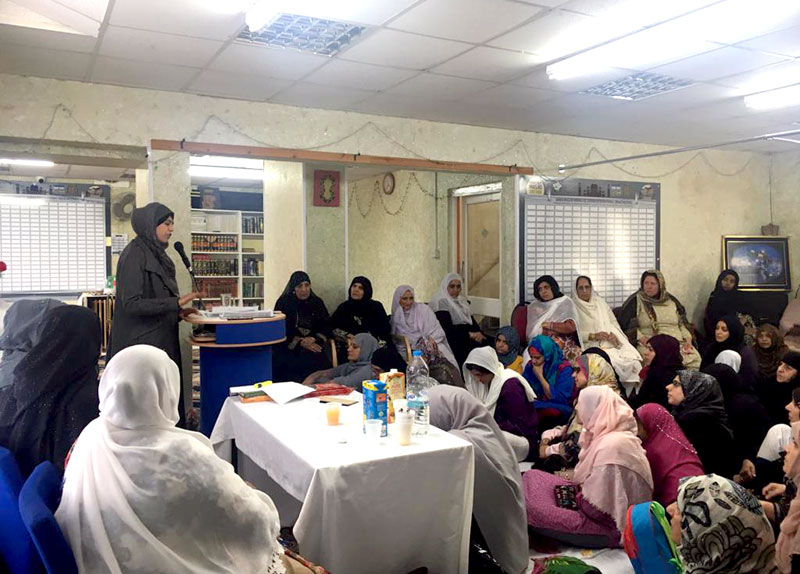 MWL Manchester held a tear-jerking and an emotional Sayyida Zaynab (R.A) Conference was held at the Minhaj-ul-Quran Centre by MWL Manchester in honoring the sacrifices made by Iman Hussain (R.A) and the utmost bravery and courage shown by Sayyida Zaynab (R.A).
This program started with the recitation from the glorious Quran and followed by beautiful collective Naat and Manqabats. Sister Naheed Siraj spoke briefly about the love of Holy Prophet (PBUH) for the Ahl e Bayt (R.A).
Sister Qurat-ul-Ain Muddassir (MWL Tarbiyyah Secretary North Zone) spoke about the Ahl e Bait family and how Sayyida Zaynab (R.A.) took part on the battle field. She explained in great detail about Sayyida Zaynab (RA) and Sayyida Fizza (RA)'s bravery in front of the Yazeed. These emotional events left everyone in tears. The emotional Mahfil concluded with Salaam and Dua with Food also being served to the congregation.