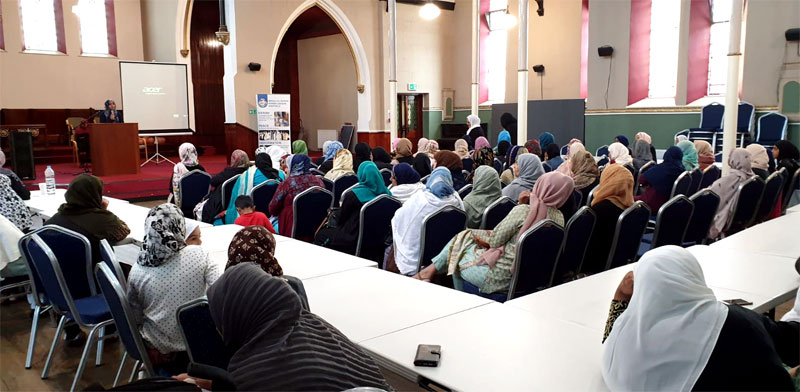 MWL Sheffield held a successful Sayyida Zaynab (R.A) Conference in Sheffield to honour and praise the heroism and bravery of Hazrat Imam Hussain (A.S) and family with a particular detailed insight into Noble Character of Sayyida Zaynab (R.A) as a pillar of defiance and strength.
The event commenced with a beautiful recitation of the Holy Quran, this was followed by recitation of Naats and manqabats. Sister Aleena Munir (MWL Deputy General Secretary) delivered an English speech giving a brief history on the events of Karbala, as well as highlighting the life of Sayyida Zaynab (RA) and how she is a role model for Muslim women.
This was followed by an inspirational speech in Urdu by Sister Masarrat Hussain (President MWL UK). The speech looked at the life of Sayyida Zainab and the esteem role she played after the Martyrdom of Imam Hussain (A.S). The spiritual gathering concluded with an emotional Dua with food being served to the congregation.