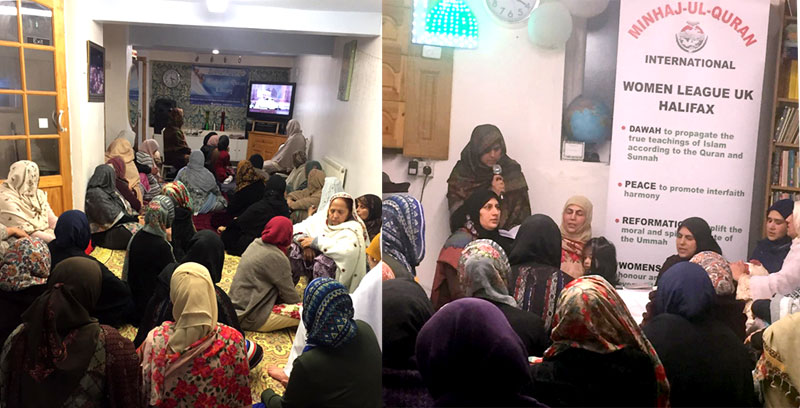 MWL Halifax held a giyarveen shareef mehfil on the 22nd of December 2019 for ladies only. The mehfil commenced with the recitation of the holy Quran followed by a few Hadith by Halifax president Baji Jameela.
Various naats were recited by different sisters in their beautiful voices. A short talk was given by Dawah Secretary Baji Robina on Hadhrat Ghaus e Azaam and how knowledgeable they were from a very young age. After this a clip was played by Professor Dr Muhammad Tahir ul Qadri on the differences between Awliya of Allah and Imaams.
Collective dhikr was performed and dua was done. Food was served for everyone.
Reported by Fakrah Hussain