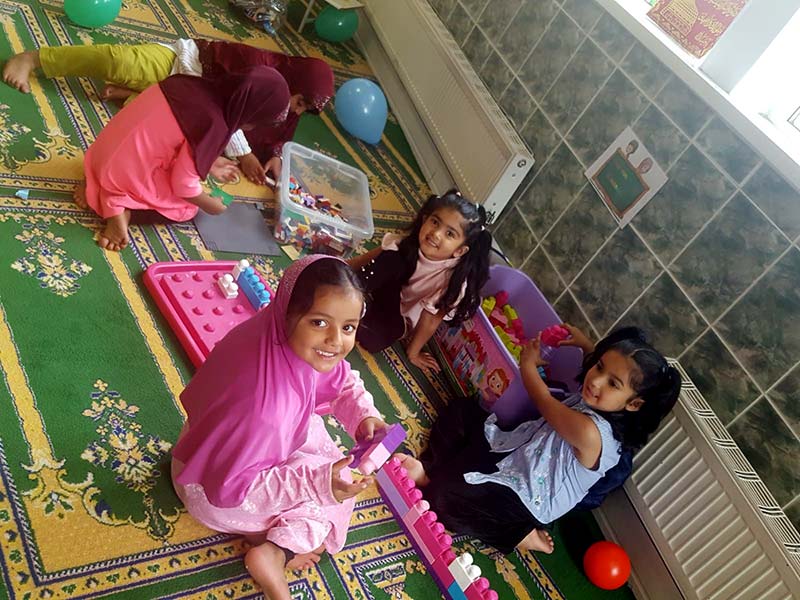 MWL Accrington organised an enjoyable FUNDAY at Raza Jamia Masjid in Accrington to promote and register children for Summer Camp 2019. The FUNDAY, attended by more than 50 women and children was a great success with lots of fun and engaging activities; including arts and crafts, Islamic games, naats and nasheeds, mendhi and an Islamic reading corner.
The rationale for the FUNDAY was to encourage the registration for Summer Camp 2019; which will be a 5 week course over the summer holidays covering key Islamic Areas of Quran, Hadees, Fiqh, Seerah and Aqeedah. (All teaching resources shall be prepared using Minhaj-ul-Quran children Islamic Studies books and English Works authored by Shaykh-ul-Islam Dr Muhammad Tahir-ul-Qadri.
The Summer Camp will be taught by devoted MWL Accrington members Bajee Zainab Kamran (North Media
Secretary), Farzana Ahmed and Mohmina Nasir. Overall, an excellent response by the local community of Accrington with more than 15 children being registered for the Summer Camp. Senior MWL Accrington members Bajee Yasmeen Shabir (President), Bajee Rifat Saeed (Durood-e-Paak coordinator), Bajee Attiya Menash and Bajee Shameen Hussain as always were an excellent help.