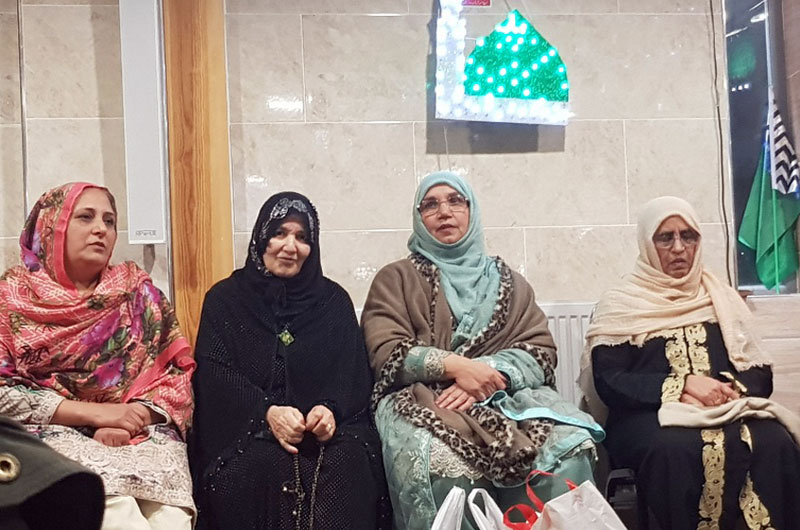 Alhamdulillah a Milad-un-Nabi (SAW) conference was held on Saturday 23rd November organised by Madina Masjid and Minhaj Women's League Blackburn. Up to 300 ladies gathered to commemorate the birth of our beloved Prophet Muhammad (saw) and expressed their love by reciting beautiful nasheeds and poetry. The mehfil began with Glorious recitation of the Holy Quran and speech in English by Alima Aisha Siddiqua. Everyone's spirits were further uplifted with a beautiful naat recitation by a special guest Hafiza Amina Masood who joined us from wakefield.
Guest speaker Baji Quratul Ain Mudassar (MWL North Tarbiyya Secretary) gave a very inspirational speech on the significance of celebrating Mawlid in the best manner, she explained to express our love for Rasoolallah (saw) we must share in his happiness and love all those things that He (saw) loved. Baji Quratul Ain also reminded us of the importance of abiding to the teachings of Rasoolallah (saw) as mentioned many times in the Holy Quran. The talk was finished with ladies being introduced to the work and mission of Minhaj women league. This was followed by salaam, Duaa and food being served.
The ladies were inspired and motivated by the gathering.