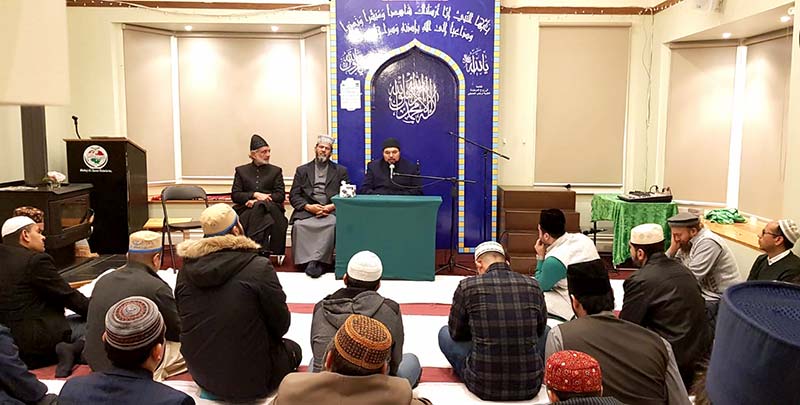 A taziati program and Quran khuwani for the Esal e Sawab of Muhammad Adnan Javed was held at Minhaj Centre in Melbourne, Australia.
Dr Hussain Mohi ud Din Qadri, President of Minhaj ul Quran International attended and headed the program.
After the Quran Khuwani, Naats were recited by Minhaj Naat Council's naat khawan. Dr Mohi ud Qadri enlightened the life of Adnan Javed as a dedicated and hardworking member of Minhaj ul Quran and declared that the Marhoom was a role model and real asset of Minhaj ul Quran. He was prepared and trained personally by Shaykh ul Islam, Professor Dr Muhammad Tahir ul Qadri.
Dr Hussain Mohi ud Din Qadri expressed his deep sorrow and grief over this loss for the family and the Tehreek. At the end of the program Dr Hussain Mohi ud Din Qadri performed a special dua for the Adnan Javed.