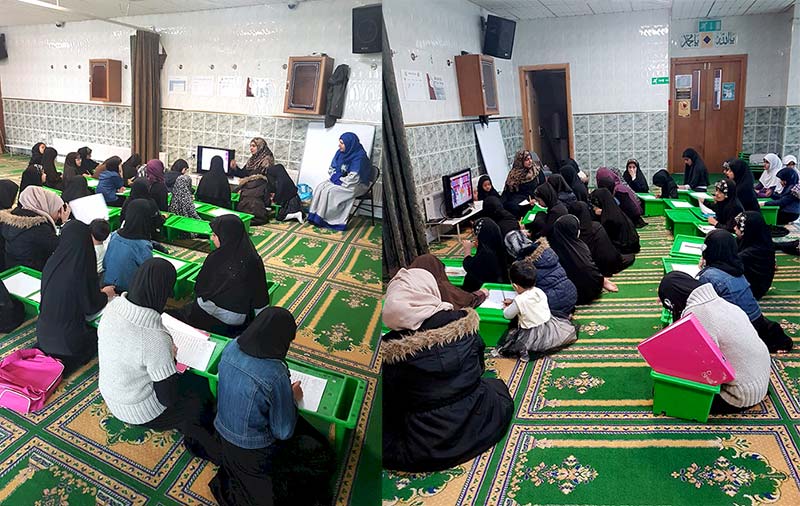 Alhamdullilah, MWL Accrington organised a Girls Milaad on the 6th April 2019. The 2-hour event was divided into two phases, with the first hour discussing the importance of the miraculous journey of Miraaj. The girls were taught in an interactive setting with an engaging PowerPoint presentation, a short animation video describing the journey, word search activity and a quiz.
Media Secretary North Zainab Kamran and Senior MWL member Rifat Saeed led the Milaad with MWL Accrington President Yasmin Shabbir also providing wonderful input. The second hour of the Milaad involved girls reciting beautiful Naats and Nasheeds both in English and Urdu and passages read from Minhaj-ul-Quran Islamic Studies books.
Finally, the event ended with Dua with all the girls leaving with a goody bag. The Milaad was a great success with over 25 girls attending.