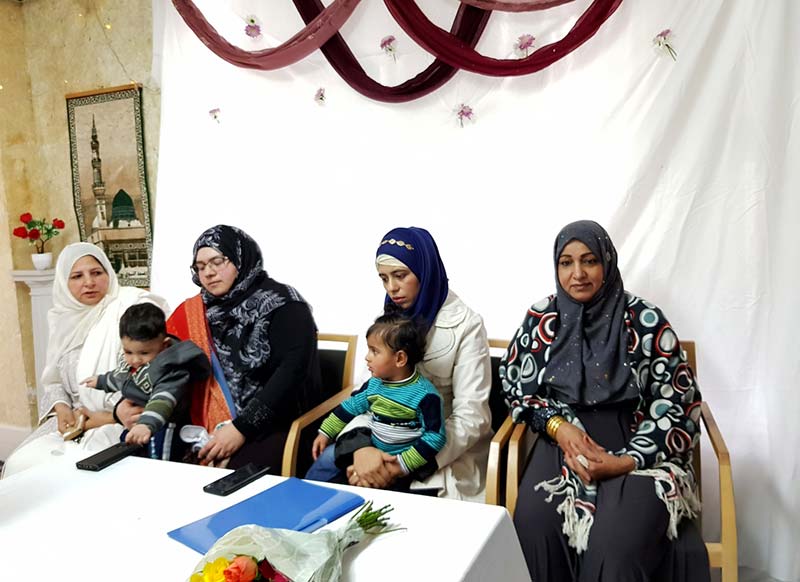 On the 24th of March, Minhaj women League Manchester organised a conference on the life of Sayyida Fatima (AS). Our guest was from Pakistan was a very well learned lady, sister Qurat-ul-Ain Mudassir.
The program started around 2:30 by the host, Arisha. The recitation of the Holy Quran was done by President Shameem Akhtar followed by several Naat that were presented by sister Kaneez, Shahzada, and Zeenat .
Then the main guest sister Qurat ul Ain came on the stage to make her keynote speech. All the attendees listened to her with full attention. Her speech was quite long but the way she presented it was heart touching about the Holy Prophet Mohammad (peace be upon him), Sayyida Fatima and Ahle Bait and their sacrifices, their hardships and hurdles.
She also recalled all the efforts and contributions of Dr Tahir-ul-Qadri in the service of religion.
At the end, the President announced about the availability of the courses at the mosque, their timings and the books written by Shaykh ul Islam Dr Tahir ul Qadri.