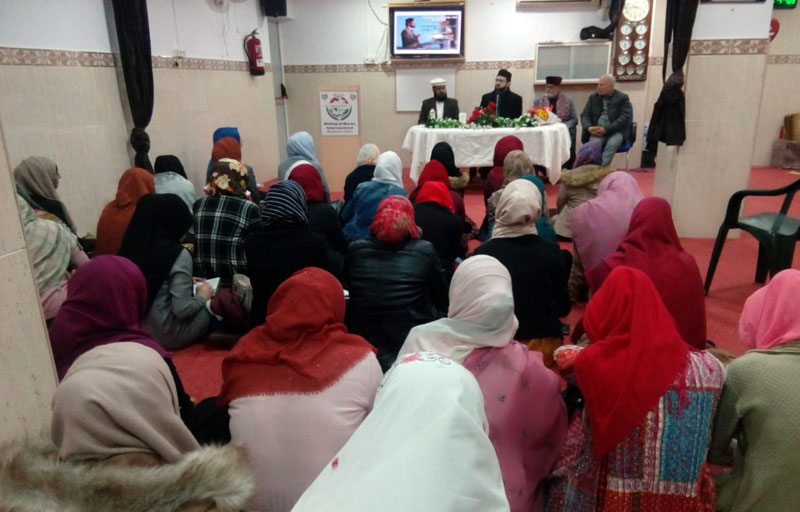 Minhaj Sisters (Spain) were happy to have a spiritual training workshop with Chairman Supreme Council Minhaj ul Quran Dr Hassan Mohi-ud-Din Qadri.
The workshop commenced with the melodious recitation of the Holy Quran followed by Nasheed which was read by young Sisters.
Minhaj Sisters also presented their one-year performance report which was really appreciated by Dr Hassan. He then took to the stage to enlighten and awaken the hearts of the audience with his powerful and inspirational talk. He started his talk by explaining the importance of having belief and deep relationship with Holy Quran.
Dr Hassan Mohi-ud-Din Qadri said that the Holy Quran is a Word of Love from Allah Almighty, so we should open it every day to understand the message of Allah Almighty that He has sent for us.
Later on he explained that we are fortunate to have Shaykh-ul-Islam Dr Muhammad Tahir-ul-Qadri as our Quaid who is a reviver of this century and who has taught us nothing but love and kindness. He said that it is now our duty to spread the message of Islam with love and kindness as we are the representative of Islam and Minhaj-ul-Quran.
Dr Hassan Mohi-ud-Din Qadri prayed to Allah to give us the ability to attach ourselves to the Holy Prophet (saw) and fill our hearts with the love of Allah and the Holy Quran.