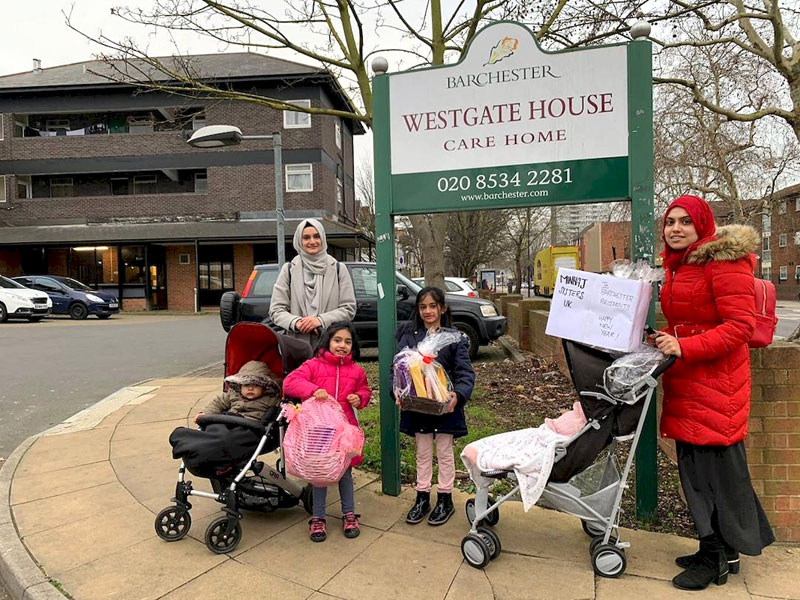 On Saturday 5th January 2019, Minhaj Sisters London visited the Barchester Westgate House Care Home. This initiative by Minhaj Sisters London was to create community cohesion and give back to the elderly and vulnerable members of the community. The sisters delivered gift hampers for the New Year containing toiletries and snacks.
The visit was an excellent opportunity to involve children, who found it an exciting and invigorating experience. The team met with the residents and distributed the gifts. The residents expressed their gratitude to Minhaj Sisters.
The visit was very successful and the residents were happy to have visitors.
Minhaj Sisters look forward to carrying out similar activities in the future.