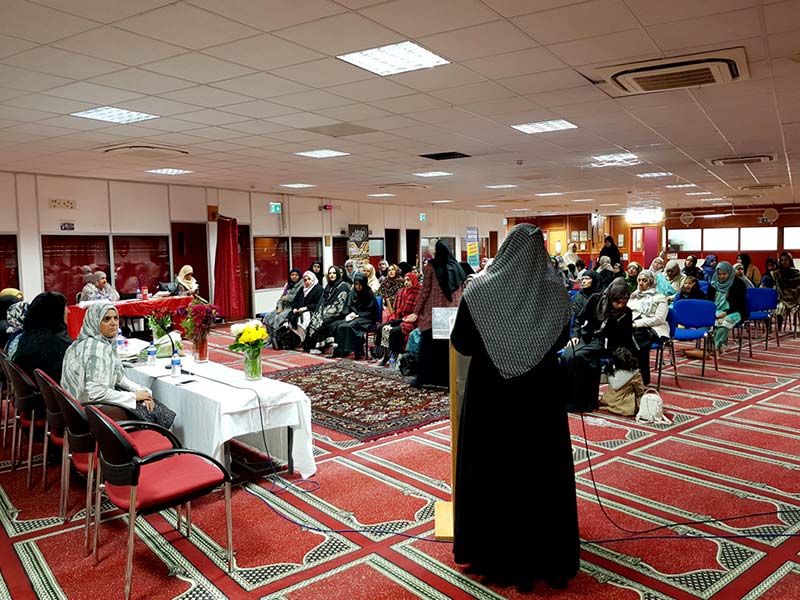 On 23rd of September 2018, Shuhada e Karbala conference was held at the Minhaj ul Quran International London centre by Minhaj Women League (MWL) London.
This programme was hosted by sister Sehrish. The event started with the Quranic recitation carried out by sister Amina Shah, following this sister Muhaiman Mash'hadi and many other recited beautiful nasheed and manqabats.
Sister Azmat Ajaz (joint General Secretary of South zone) spoke in English in great depth about the love for the Ahle Bayt.
Ustaza Faiza Qadri delivered an Urdu speech regarding Shuhada e Karbala.
She explained that without the love of Ahle Bait our faith is not complete, the love for Ahle Bait is love for Allah SWT. Imam Hussain RA spent their last night in deep prayer asking Allah SWT for forgiveness even though he knew he was going to be martyred. Imam Hussain RA also asked his companions to leave in the dark if they wanted (the day before the battle) as they we're free to do so but none left. Imam Hussain RA received 33 arrow wounds and 34 sword wounds before being martyred. Ustaza Faiza Qadri explained in great detail about Hazrat Zainab RA and Hazrat Fizza RA who stood bravely in front of the yazeed. These emotional events left everyone in tears and contemplation.
The event was concluded with salaam upon the beloved prophet Muhammad (Peace and Blessings Upon Him) and a heartfelt Dua. Food was served to all the attendees at the end.
Reported by Hajrah Shahzad