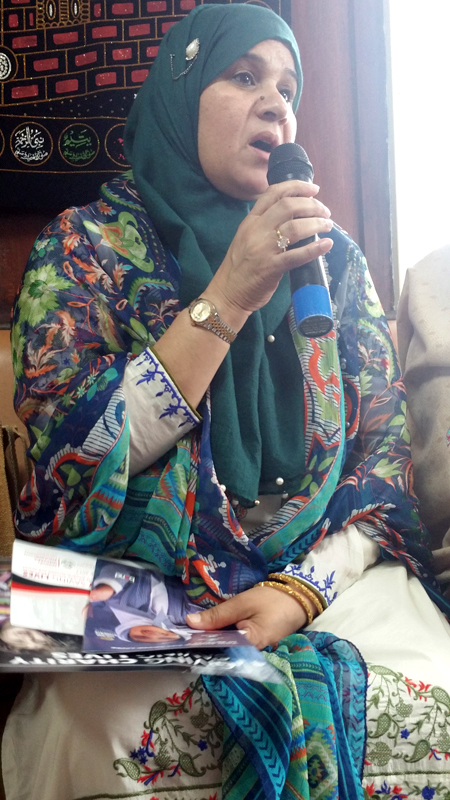 On 29th May 2017, MWL Tinsley hosted their first mehfil of the blessed month of Ramadan titled Sayyida Kainat Conference. This was also the day of the demise of Hazrat Fatima al-Zahra' (R.A.); the mehfil was held in honour of the beloved daughter of the Holy Prophet (SAW).
The mehfil commenced with tilawat-e-Quran with Ms. Nasreen Akhtar's (MWL Tinsley, Dawah Secretary) having the honour to recite in her beautiful voice. Everyone collectively recited Durood Sharif for 30-40 minutes before sister Abida Begum (MWL Tinsley, Welfare Secretary) read a Hadith Sharif and spoke to the attendees. Sister Nasreen Akhtar then recited passages from Surah Maidah on Masjid-e-Haram and explained the verses.
Following this, Sister Sajida Begum (MWL Tinsley, Finance Secretary) delivered a small talk to the audience regarding the lowest and highest ranks of Imaan (faith).
All attendees were requested to read Surah Yasin, each of which was blessed upon Hazrat Fatima tuz Zahra (RA). Moving forward, Sister Khalida Khan (MWL Tinsley, President) made an appeal for the sponsorship of orphans followed by a small question and answer session on what had been discussed in today's mehfil.
Heart touching Nasheeds were read before Zikr and Dua; Zikr was led by Sister Ayesha Mirza (MWL Tinsley, General Secretary). Refreshments were distributed to all attendees to take home for iftaar.