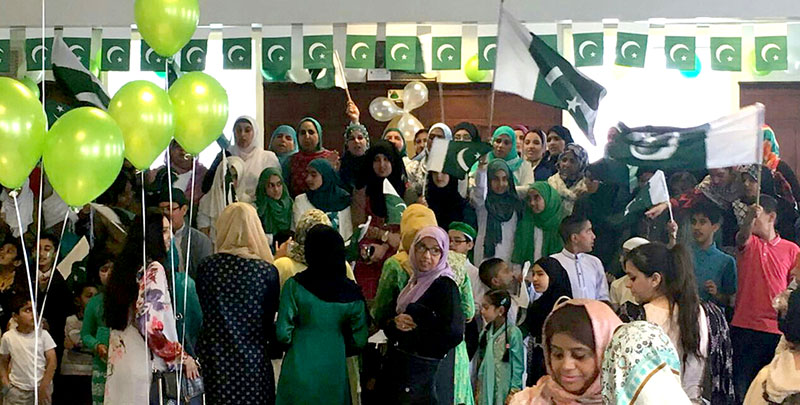 On 17th August 2016 at the Tinsley Islam Centre, Sheffield more than three hundred ladies attended an event held under the banner of MWL to mark the Independence Day. There were fun, games, activities for all.
Pakistan Independence Day is a landmark celebration which was celebrated with traditional fervor. The money raised from the event went to the local centre in which we hold our weekly Halqat-e-Durood.
The event commenced with Sister Nasreen Akhtar, MWL Tinsley Dawah Secretary, reciting Tilawat. Then all the children gathered to sing along to patriotic songs, namely, "Lab pe aati hay dua", "Dil Dil Pakistan" & the all-time favourite "Jeevay Jeevay Pakistan".
Every child had a Pakistan flag in his/her hand and waved their flags on the anthems.
Sister Abida Parveen, a member of the local community, gave a short speech on the history of Pakistan with the main focus being on Pakistan Independence Day.
The speech was concluded with the Pakistan National Anthem. Various stalls of food, clothes and accessories were opened to the public.
There were various activities for the children including mehndi, face painting and a bouncy castle. Minhaj Women Leagues Sheffield and Rotherham attended the event. Overall the event was a success and everyone thoroughly enjoyed it.