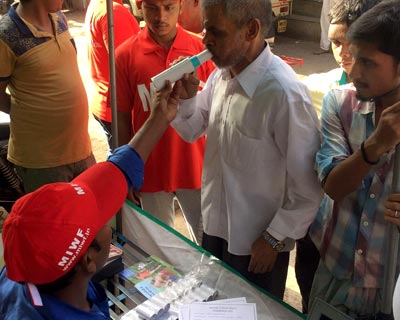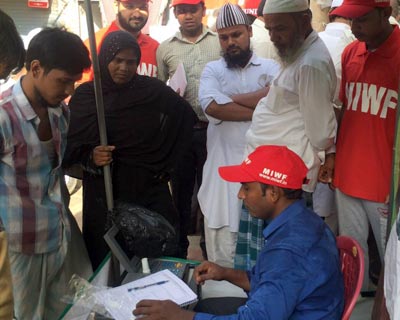 Dharavi is a locality in Mumbai, India. It houses one of the largest slums in the world. It is home to more than a million people. There is a serious sanitation problem in Dharavi which causes the spread of diseases and serious public health problems.
Minhaj Interfaith and Welfare Foundation volunteers in collaboration with Cipla held a free medical check-up camp at Gopinath Colony, Dharavi, for check-up of Asthma, ECG, Blood pressure and Sugar.
More than 200 people got benefited from the camp. Medicines would be suggested to those people who don't have a normal count after the report is generated.
The volunteers who did the testing included Dr. Firoz Ansari, Parvesh Baid, Satish, Ajay Mishra, Mohsin Shaikh. Brother Zubair Ahmed helped in coordinating this entire event. The volunteers and beneficiaries included both Muslims and Hindus.