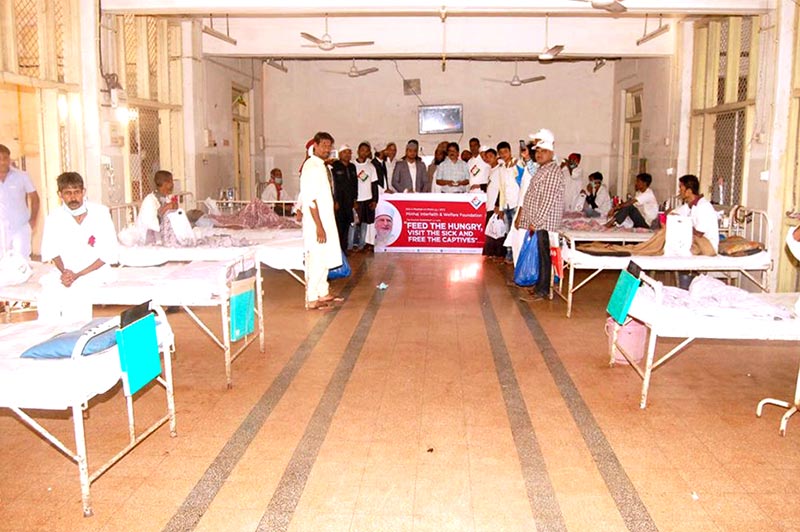 With the advent of holy month of Rabi-ul-Awwal, Milad-related activities got underway under the banner of Minhaj Interfaith and Welfare Foundation (India) in various cities of India, in line with the previous practice of celebrating the blessed month befittingly. The ceremonies and programmes were held around the country under the theme of reiterating our commitment to continue working for peace, welfare, compassion, harmony and love in the world.
Following welfare activities were carried out by Minhaj Interfaith and Welfare Foundation volunteers in different cities.
Mumbai: Fruits packets, sweets and flower distribution at Government TB hospital, Sewri and fruits packet distribution at Shri Bhairav deaf & dumb school at Saravali village near Bhiwandi.
Miraj: Ration distribution to poor families.
Hyderabad: Fruits and food packet distribution at Nilofer Hospital and Orphans Centre.
Bharuch: Fruits packets distributed in hospitals, orphanage, orphan Darul Uloom, widow home and jail.
New Delhi: Blanket distribution to homeless people.