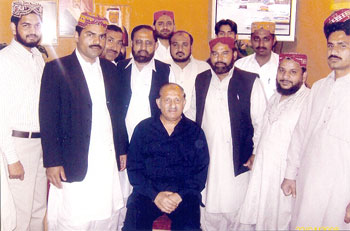 It was in December 2007 that the process of establishing organization was undertaken and completed in consultation with the people having comprehensive understanding of the mission and its thought. Its details were duly dispatched to Directorate of Foreign Affairs, Pakistan. On February 19, the birthday of Huzoor Shaykh-ul-Islam Dr Muhammad Tahir-ul-Qadri was celebrated in a manner that befitted the occasion. On March 10, 2008 during the month of Rabi-ul-Awal, a grand Milad Conference was held under the banner of MQI Bahrain that was attended by the prominent people of the country. Sheikh Allama Ramzan Qadri from UK was the keynote speaker at the occasion. Minhaj Naat Council Bahrain recited Naat and offered Durood-o-Salam. Amir-e-Tehreek Bahrain Muhammad Ashraf Bahinder led the concluding prayers. On March 13, 2008 a grand Mehfil-e-Milad was organized in the Pakistan Club in which Pakistani, Indian and Bangladeshi community fully participated. Following the recitation of the Holy Book and Naat, Allama Sheikh Ramzan Qadri delivered a spiritualizing speech which people attending the programme heard with rapt attention.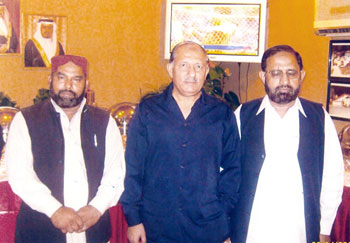 At the occasion of departure of Allama Ramzan Qadri, Shaykh-ul-Islam gave a special talk to the workers and officer-bearers of the organization at the airport in which he highlighted some of the important aspects of spiritual training. He also congratulated all the affiliates of the MQI Bahrain on organizing such important programmes.
          On April 11, Naib Amir-e-Tehreek Brig. (r ) Iqbal Ahmad Khan visited Bahrain. An introductory meeting was arranged in the Pakistan Club. On April 13, a special dinner was also arranged in the honour of visiting Naib Amir-e-Tehreek which was attended by office-holders and members of MQI Bahrain. Brig. (r ) Iqbal Ahmad Khan gave a comprehensive briefing about the expanding network of Minhaj-ul-Quran International and other administrative matters. A group photograph was taken at the end of the dinner.
Reported By: - Muhammad Ashfaq Bhatti
Sec. Information & Broadcasting