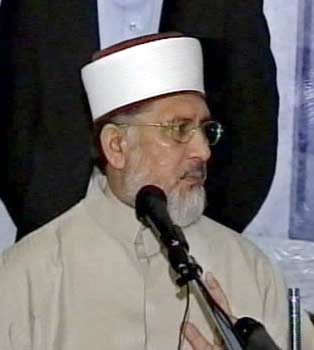 The Muqam e Mustafa Conference which took place in the Five Star Thistle Hotel in the centre of Glasgow with a turnout of almost 900 people was immensely successful and was also highly praised by Shaik ul Islam Prof. Dr. Muhammad Tahir ul Qadri himself.
With many distinguished guests present including members of the non muslim community. MP Mr Alex Salmond leader of the Scottish Nationalist party and Assistant Chief Constable for community welfare John Neilston both of whom delivered a short speech with regards to the recent terrorist events taken place in London, and they wished to offer their support to the Muslim community for any problems they may be facing.
The topic of the conference was The Holy Prophets (saw) seerah in the present Era, due to this being the topic which was decided before the terrorist events which took place in London it gave Minhaj ul Quran International an opportunity to give a positive view of Islam and how MQI aims and objectives are againstn the teachings of extremism and instead is an organisation based on love, humbleness and peace.
Assistant Chief Constable for community welfare John Neilston addressed the public focusing mainly to make the Muslim community aware that we should not be afraid of our safety and that if we do suffer any problems due to racial tension that we must report this to the police so that they may help the Muslim community. He also asked the Muslim community works together with other religions, faiths, and with the police to combat terrorism.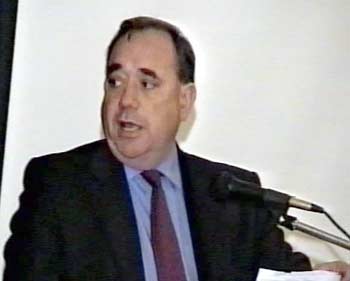 MP Alex Salmond also commented that the local communities have actually united together to help each other after these terrorist attacks. He gave his full support to the Muslim community and commented that he loves our community. He comments that many people criticise Islam but he believes that people have the right to their faith and to their identity without question of their nationality and he believes that the terrorist attacks which took place have no link with the true teachings of Islam.
He tells us that in previous interviews he has had with regards to this topic he has always reflected over the patriotism and loyalty of the Muslim Community in Scotland and how Scotland is very fortunate to have the Muslim community. He was of the opinion that the government should be tough on terrorism but also tough on the cause of terrorism.He concluded his speech saying ' I believe this movement, this organisation (indicating to Prof. Dr. Tahir ul Qadri) plays a significant role in helping Britain in the current position it is in and believes it is guiding people to the true and moderate path of Islam.