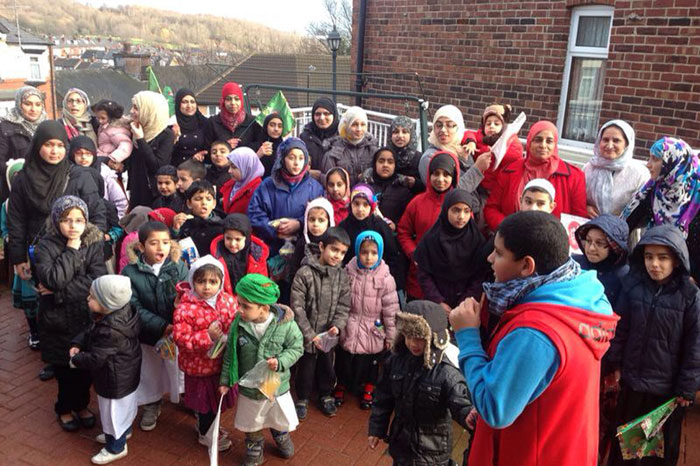 On January 26th 2014. Minhaj Women League Sheffield organised their annual Mawlid party for children to celebrate the happy occasion of the birth of our Beloved Prophet Muhammed (PBUH).
The party started at Firvale Youth Club with a gathering of nasheeds and talks, followed by food and a lovely Mawlid cake. There were children of a mixed age group taking part. After the party the children accompanied by their mothers to take part in a collective march. Slogans were made on the Prophet Muhammed (PBUH) along with praises upon the Prophet (PBUH).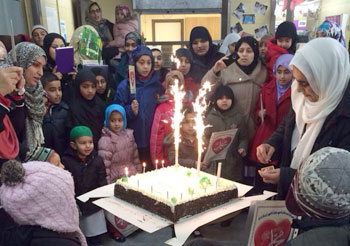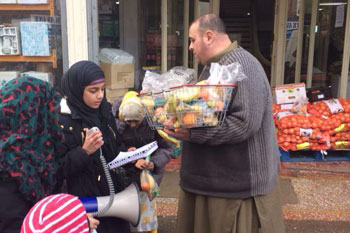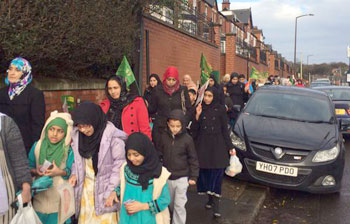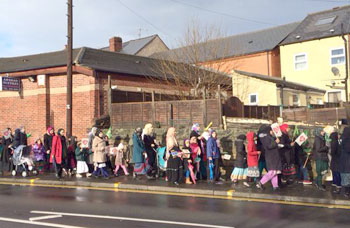 Throughout the march local residents and businesses handed out snacks and drinks to the children to show their support and love for the children celebrating the blessed birth of the Beloved Prophet of Islam. The March ended at sister Shahida's (MWL Sheffield, President) house where the children had a little rest and then continued singing praises upon the Prophet (PBUH). To end the day the children had the opportunity to view the blessed hair of the Prophet Muhammad (PBUH).
Reported By: Moazzam Raza