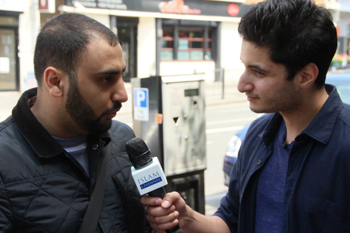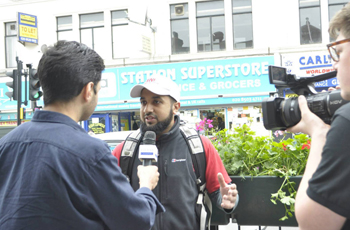 On Friday 31st May, approximately 50 students from Minhaj School of Islamic Sciences (MSIS) as well as some 30 volunteers including teaching staff and parents teamed up with UK charity Minhaj Welfare Foundation (MWF) to conduct a sponsored charity walk for the Help Feed project.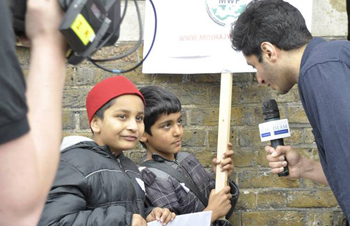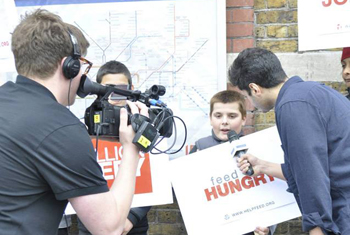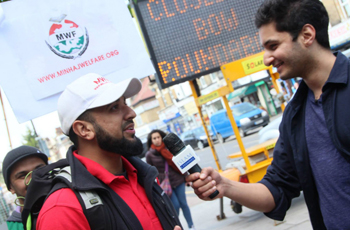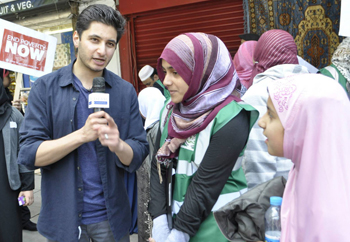 Participants covered 2.8 miles in order to raise awareness of global hunger and poverty. Setting off from East Ham Station at 11am, children walked to the Minhaj-ul-Quran centre on Romford Road in Forest Gate via Barking Road and Green Street. The selected route was deliberately chosen by organizers in order to reflect the daily journeys of millions of children in Africa who walk 2.8 miles every day in search of clean water. Children as young as 5 year olds walked the entire distance holding placards reading "End Poverty Now" and "Join Us". The event received a great deal of publicity and was filmed by Islam Channel for the "Your Event" programme.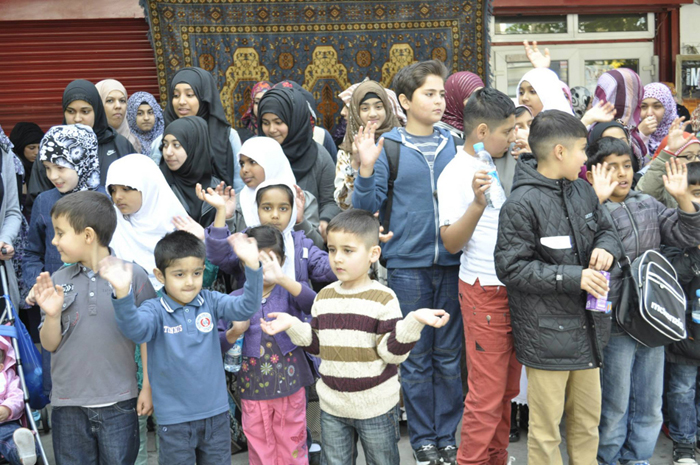 The sponsored charity walk forms part of MSIS' curriculum objective to promote charitable giving as well as inculcate a sense of social responsibility within students. Through the charity walk, students helped raise awareness of the 1 billion people around the world living in extreme poverty and hunger. Students enjoyed the experience yet understood the important underlying message as one pupil explained: "The charity walk helped me appreciate the suffering of millions of children our age who walk very far in search of clean water"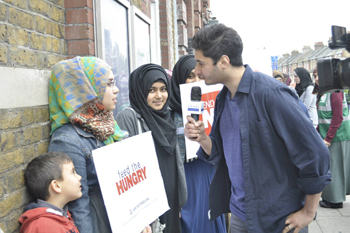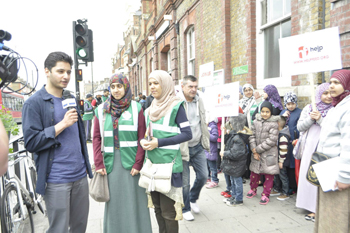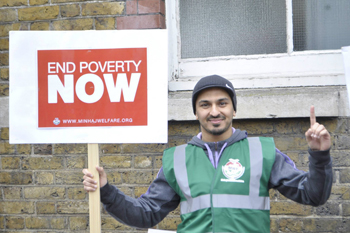 As a result of the dedicated efforts of MSIS students and the generous donations of their friends and families, a total of £1755.59 was raised which will go toward installation of hand pumps in some of the world's poorest countries, benefiting some 700/800 people and supporting poor and needy families around the world to meet basic and essential needs. The charity walk was hugely successful and provided students with practical insight into the struggle that millions of similar aged children endure on a daily basis across the developing world.
Reported By: Moazzam Raza