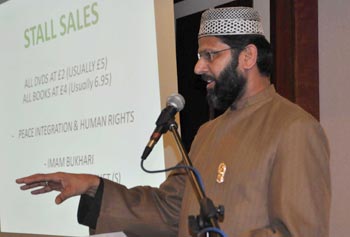 A fundraising event in Sheffield raised money for the Orphans of the Pakistan floods, which occurred almost 8 months ago in July-August 2010. Inspirational talks and Nasheeds at the Hilton Hotel in Sheffield's city centre were arranged on Sunday 20th March 2011.Organizers from the Muslim Youth League were hoping to raise more than £10,000 for the Aghosh project, a unique orphanage project which will house more than 500 Orphans affected by the floods.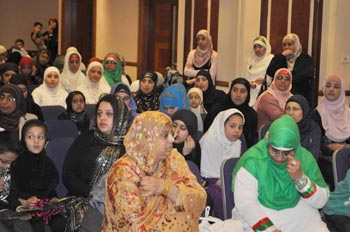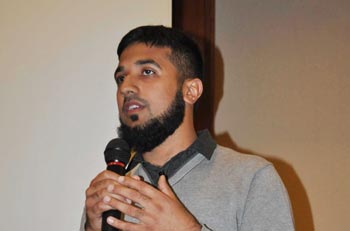 Adnan Sohail from Minhaj Welfare Foundation told the audience that Minhaj Welfare Foundation has very unique ambitions and has changed the ethos of charitable work. Adnan, who had visited the project in early January, said: "This unique home is nearly complete, 500 children will be provided with education from primary till University. This is a long term project; tomorrow we do not want these children to be relying on handouts. However, they should be able to stand on their own feet." "MWF's focus primarily is on self sustainability, it is not a charity for the sake of charity."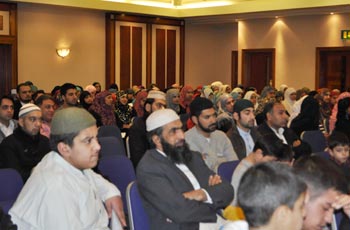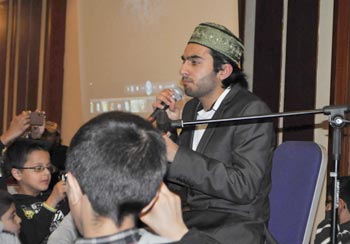 Tahseen Khalid, President of Muslim Youth League said the fundraising event was the first of its kind organized by the volunteers in Sheffield to raise money for the Orphans affected by the Pakistan's worst floods. More than 250 people were at Sunday's event in Sheffield. Tickets for the event was priced at £10 and was followed by some enlightening talks, He said the event was open to the public but most importantly saw "an excellent response" from a very young audience. Shaykh Atabek Shukrov (Uzbekistan) and Shaykh Ramadan Qadri Al-Azhari (Principle of Farghana Institutue) both shed light upon the practical aspects of the life of the Holy Prophet Muhammad (Peace and Blessings be Upon Him).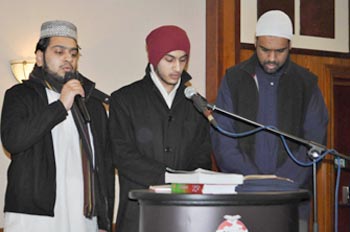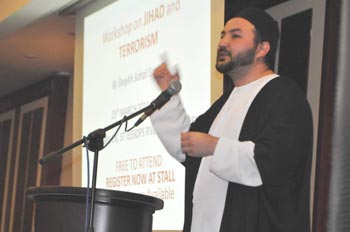 The volunteers from the Muslim Youth League got other female members of the community to come and play a vital role in raising funds for rebuilding the lives of the Pakistani people. The audience raised good amounts of money for the Orphans, donating towards building a better future for them. Shahid Kaleem, Director of Support MWF UK & Europe, told the response from the British public had been "very generous". He said that MWF had launched this project almost three years ago and had seen a very positives response from the wider public.It must be kept in mind that Aghosh is a project of Minhaj Welfare Foundation which was established almost three years ago. It is a five storey building which will cater for the every day need of a child.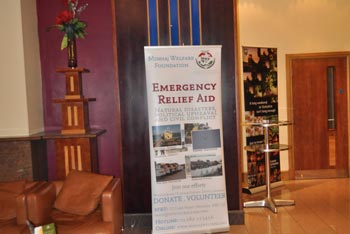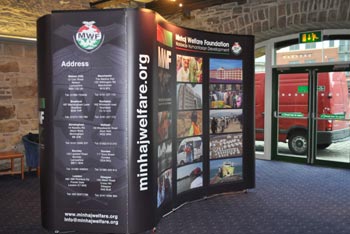 MWF is a Worldwide Humanitarian Development organization founded in 1989 by Shaykh ul Islam Dr Muhammad Tahir ul Qadri. Its headquarters are in London, UK. It has sub branches in over 80 countries in Africa, Asia, Middle East and Europe. Minhaj Welfare Foundation has field offices in more or less every town and city in Pakistan. MWF is considered to be one of the largest NGO's in Pakistan with over 600 educational institutes including 571 primary and secondary schools, 40 IT Colleges and one national chartered university.
Reported By: Abdul Razzaq