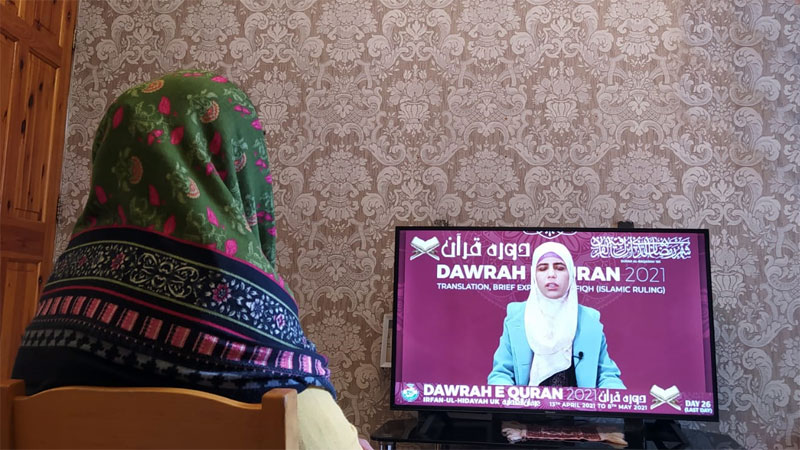 Throughout the holy month of Ramadan, Minhaj Women League UK organised a daily online Dawrah e Quran.
The sessions were delivered by head of Irfan ul Hidayah UK, Sister Qurat-ul-Ain Mudasir with the first session being delivered on 13th April 2021 on Minhaj Women League UK's Youtube channel.
The first session started with the explanation that the Holy Quran is a guidance for mankind until the end of time. Also the one who recites the Quran; on the Day of Judgement the Quran will intercede for that person's forgiveness.
Sister Qurat-ul-Ain, introduced each Surah, giving an explanation into the topics covered in each Surah along with the fiqh rulings related to each topic. She continued the sessions for 26 days, until the complete journey through the Holy Quran was completed. Sisters from across the UK as well as overseas tuned in daily, leaving some amazing feedback on the very informative and beneficial programme.
26 days of online sessions brought us to the end of the Dawrah e Quran for 2021. Ms. Qurat-ul-Ain reminded sisters of the upcoming Quran Day programme with honourable guest Dr Ghazala Hassan Qadri, President of Minhaj Women League International, organised for 27th Ramadan, to celebrate the completion of the revelation of the Holy Quran.