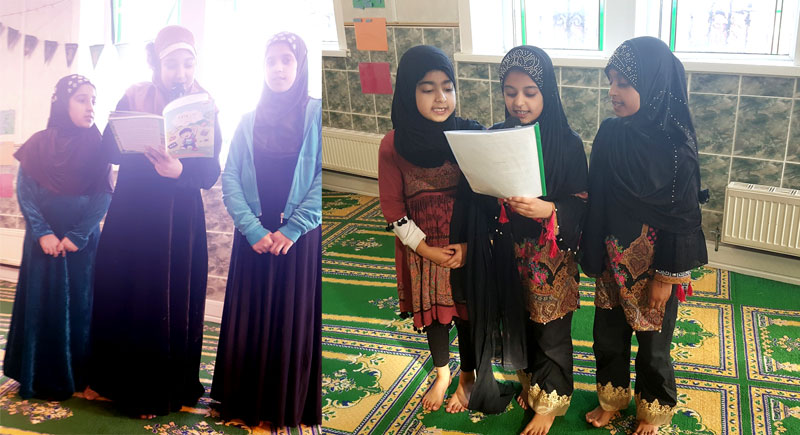 MWL Accrington presented a half-term treat by hosting a junior girls Milad at Raza Jamia Masjid in Accrington. An excellent attendance of approximately 50 young girls all reading beautiful Naats and Nasheeds. The programme was hosted by MWL North Media Secretary Zainab Kamran with Senior Member Bajee Rifat providing support. Almost all girls attended; contributed by reading naats, recitation, Durood and passages from Minhaj-ul-Quran Islamic Studies books. A quick rapid-fire question session was popular with girls all eager to answer the questions. The Mehfil is concluding with MWL member Bajee Shahzeen leading Durood and Salaam with MWL Accrington Vice President Bajee Tahzeem finishing with an emotional dua specifically aiming at little Muslims of our generation.
The Milaad was a great success with excellent feedback from parents and guardians who also attended. All children were all given a goody bag with yummy treats!
The gathering was also the perfect opportunity to remind our congregation of the upcoming Islamic studies classes which will commence from the first week of March 2019 Insha Allah! A unique opportunity for girls of Accrington and surrounding areas to learn the fundamentals of Islam in an engaging and fun way every week with course material and content derived from Minhaj-ul-Quran Publications. Alhamdullilah! Overall a great success. May Allah reward the entire MWL Accrington team for their continued support and dedication in this noble cause. May our Quaid's teachings always be at the forefront of all our endeavours. Ameen.