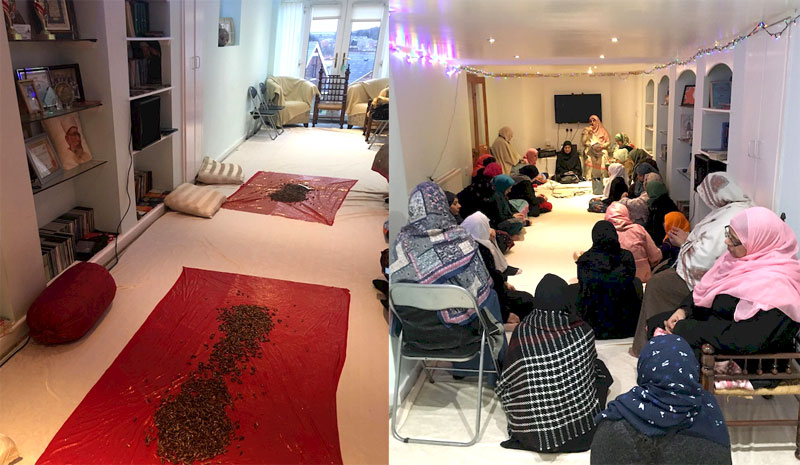 MWL (Sheffield) held its annual Gyarveen Sharif in the honor of Shaykh Abdul Qadir Jilani (RA). Surah Yasin and Durood sharif were recited at the beginning. This was followed by Tilawat and Nasheeds.
A short video of Shaykh ul Islam Dr Muhammad Tahir ul Qadri was played on the topic of 'Knowledge of Shaykh Abdul Qadir al-Gilani al-Baghdadi (RA).' Syllabus sets for the kids were sold and English and Urdu booklets on 'Is celebrating MAWLID AL-NABI BIDA?' were distributed. It concluded with Salaat o Salaam, Zikr and Dua.
The food was served to all attendees.