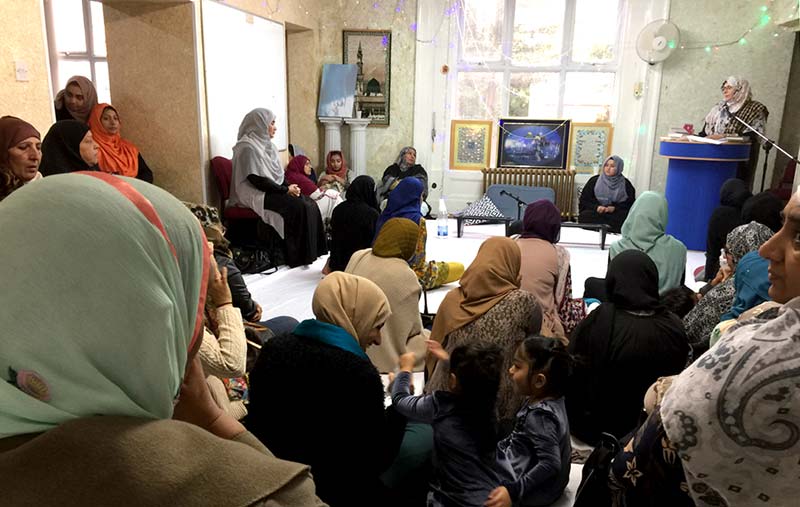 Minhaj ul Quran Women League Old Trafford Manchester, organised Majalis regularly 10 Days of Muharram.
The mehfils comprised of
Tilawat of the Holy Quran, with translation
Recitation of Naats by some of our members such as Arshia, Rifat and Zeenat Shahzada.
Followed up Irfan-ul-Quran lectures
Stories about Karbala were narrated by baji Shamim
Allama Sattar Siraj would also provide a short talk followed by Salat u Salam and Dua
On the 10th of Muharram MWL Manchester organised a Day named "ZAINAB salam ulaa alleha Conference"
The program was hosted by Baji Naheed Siraj, Quran khawani and translation by Baji Nafeesa followed by the performance of recitation of QASEEDA BURDA SHAREEF
Baji Shamim delivered a heart touching talk on IMAM HUSSAIN A.S SHAHADAT from Qibla Huzoor's books
Several Naats were performed by Girls & Boys of different age groups
Group of some teenagers performed on their own prepared salam to IMAM HUSSAIN A.S
Some Heart Touching MANQABAT and emotional speeches by BAJI NAHEED which seriously made every eye in the mehfil full of tears
Baji Nasreen talked and shed light over the role of Bibi Zainab Salam Ulla Aaleha from 10th Muharram onwards
The Day concluded by Salam to IMAM HUSSAIN A.S and Prophet Muhammad Peace be Upon Him
Dua by Baji Bilquees.
Lungar was distributed among the attendees by Attya Dawa secretary and volunteers