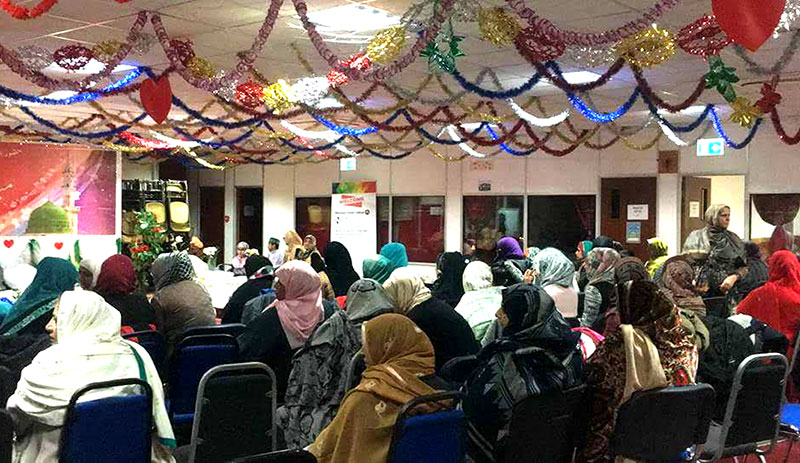 A great Mawlid-un-Nabi ﷺ Conference in the honour of our beloved Prophet ﷺ took place at the Minhaj-ul-Quran International London centre, which was organised by Minhaj Women League (MWL) London on Sunday, 3rd December 2017.
A large number of women along with children attended the gathering. The programme was hosted by Sister Sehrish. The programme commenced with recitation of the Holy Quran by Sister Khadijah, after which a heart-warming nasheed was read. A few female students of Minhaj evening school (MES) recited beautiful nasheed in praise of the Holy Prophet ﷺ and this really brought about a spiritual atmosphere.
An English speech was delivered by Sister Samra Mursaleen about love of the beloved Prophet Muhammad ﷺ. She mentioned that in this era we should strengthen our faith in Allah Almighty and the Holy Prophet ﷺ. She also reminded us of the passion and love we should have in our hearts for the Holy Prophet. It was further explained that given the time we are living in, it is equally important to remember who the Holy Prophet ﷺ is and what his teachings are. The Holy Prophet ﷺ was sent as a Prophet of mercy and guidance for the entire mankind, without discrimination of colour, race and creed, adding that the Holy Prophet's ﷺ life is an eternal lesson of love, peace and welfare for humanity.
After this thought-provoking speech, Sister Summiya Fatima (Vice President of South Zone) delivered an Urdu speech regarding the Holy Prophet ﷺ.
There were nasheeds in between performed by students of Sister Farida Dar.
This was succeeded by Ms. Fatima Mash'hadi (President Minhaj Women League UK) who threw light on the role Minhaj-ul-Quran International is playing for the promotion of love and peace, the core values of the beloved Prophet's message. She urged the sisters to attend spiritual gatherings and to spread the love of our Prophet ﷺ in the home, mosques and further society.
The event concluded with Salaam upon the Beloved Prophet ﷺ and a heartfelt Dua. Food was served to all attendees at the end.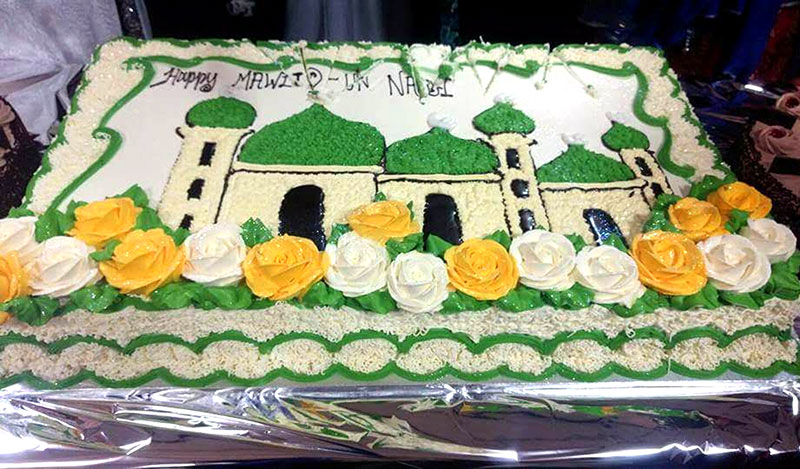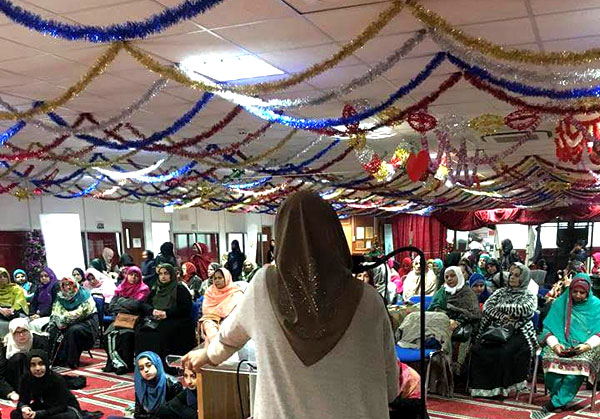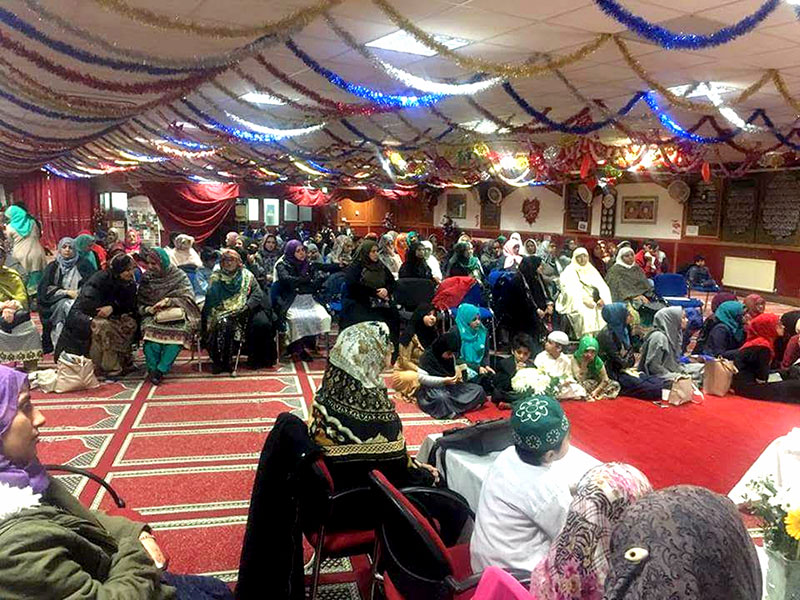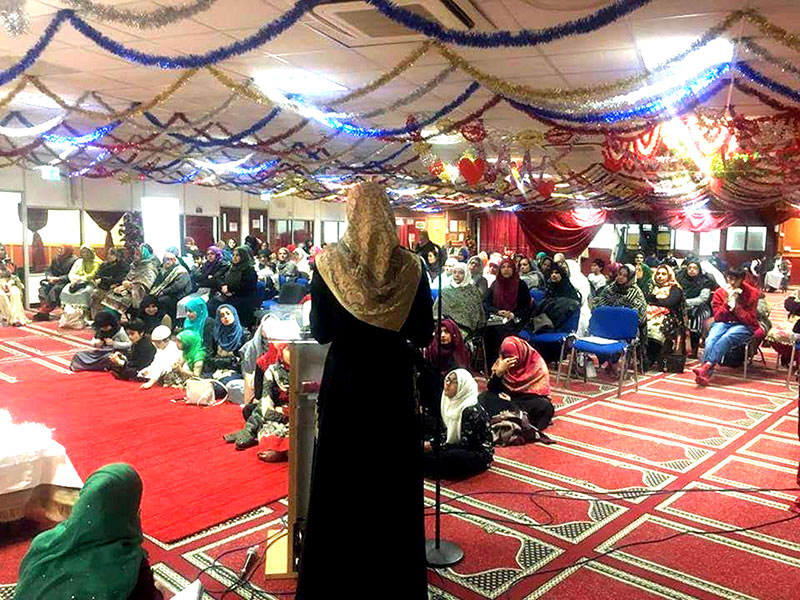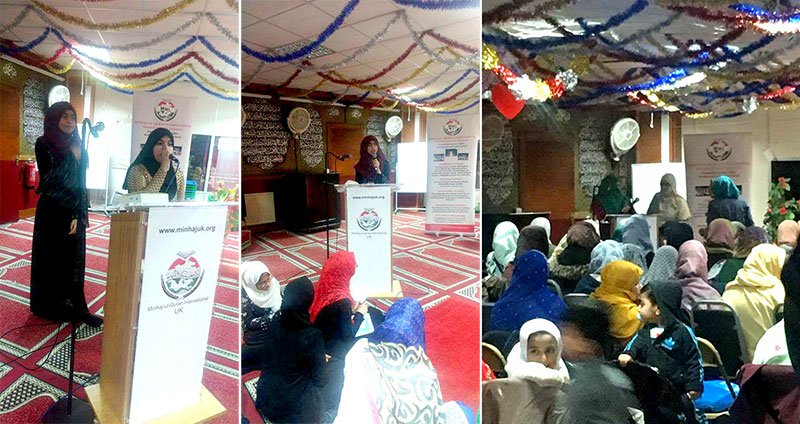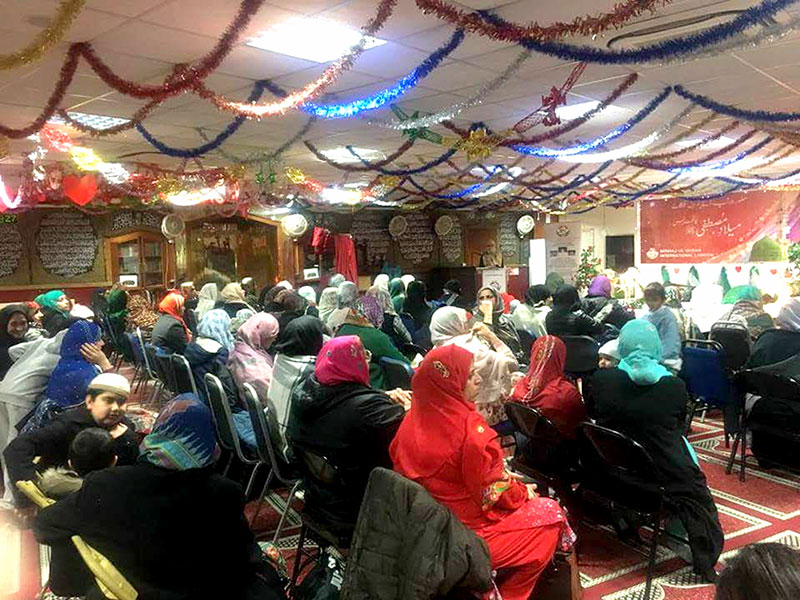 Book Stall