On Sunday 17 of July, Minhaj Women League UK held a Women Empowerment Conference in the presence of Shaykh-ul-Islam Dr Tahir-ul-Qadri. The conference was held in Walsall, West Midlands and was attended by hundreds of members.
Members of Minhaj Naat Council warmly welcomed Dr Qadri with a beautiful Nasheed. This was followed by the Dawah Secretary Lubna Hashmi presenting the welcome note. Then, the North Zone President Mrs Nasreen Akhtar, Midlands Zone General Secretary Mrs Noshaza Hussain and South Zone General Secretary Mrs Rakhshanda Kanwal introduced their teams and gave a brief presentation of their work over past 3 year.
The conference progressed as President MWL UK Mrs Fatima Mash'hadi introduced the UK Executive team to the audience and Dr Tahir-ul-Qadri. She mentioned and greatly honoured the work and efforts of the founder of the Women League in the UK, Mrs Jameela Ghafoor. She said: "without her MWL would not exist in the UK". She continued by praising the chapters for their dedication, excellent works and contributions to Minhaj-ul-Quran International. She concluded by giving a brief description of the past and present situation of Women League.
Shaykh-ul-Islam congratulated the women for their achievements during the 3 years of which they had presented their work and praised them for organising such a great Women Empowerment Conference with a huge gathering. He appreciated the way MWL is working within the British society saying that "women have made their mark in every field of life and they have proved that they can even govern an entire state". On this occasion, he also congratulated the new Prime Minister of UK, Theresa May, for being the second female PM of UK.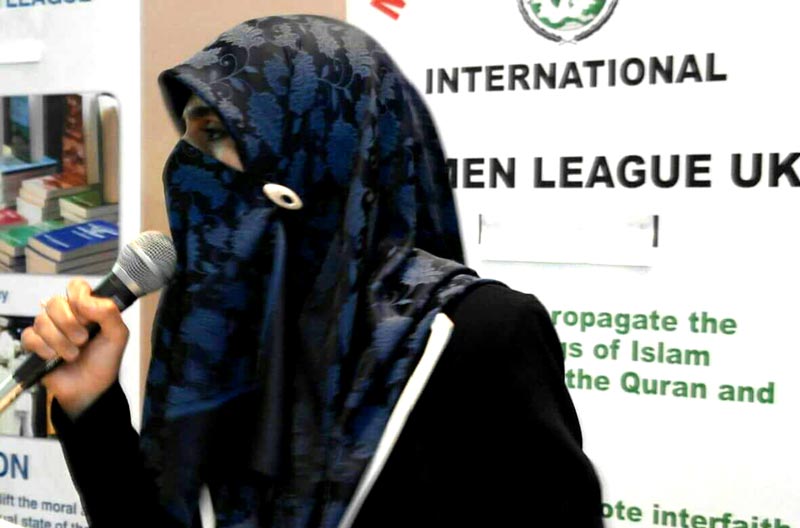 On the occasion of this Women Empowerment Conference, local and zonal teams of MWL from all over the UK were awarded with certificates for their outstanding efforts to spread the work of MQI in the UK. Furthermore, certificates were given to those women who accomplished a Tajweed Course which aims to prepare educators in the future.
To end the Women Empowerment Conference, Minhaj Women League UK was awarded with a Gold Medal for its outstanding and excellent work in promoting the works of Shaykh-ul-Islam in the British Muslim society. The Gold Medal was presented to the entire UK Team by His Eminence Shaykh-ul-Islam Dr Tahir-ul-Qadri.