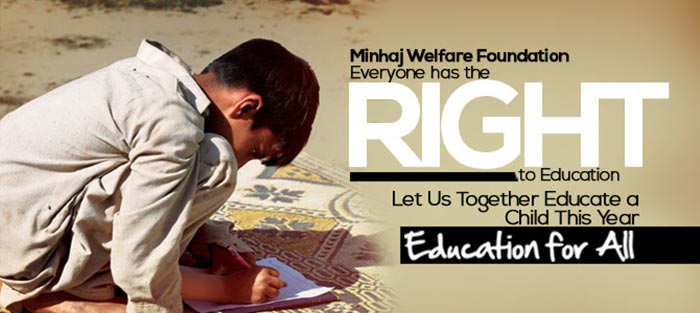 Minhaj Welfare Foundation (MWF), the welfare wing of Minhaj-ul-Quran Internatinal serves the humanity in general and Muslim Ummah in particular with dozens of social services projects throughout the world. Each year in the month of Ramadan, people contribute with Zakat and/or Sadaqat to enable MWF serve the humanity in the best possible way.
Like previous years, Minhaj-ul-Quran Australia will be collecting Zakat contributions on behalf of MWF. Please submit your Zakat and/or Sadqat to MWF to make your contributions go to the right people in need.
This year the Zakat funds will be specially spent on educating the poor and needy children who cannot afford the cost of schooling or who cannot pay college or university fees. The funds will also be used to support poor students at Minhaj University Lahore.
You can directly transfer the Zakat money in the following bank account:
Account Name: Minhaj ul Quran Australia Incorporated.
BSB No: 062265
Account No: 10938914
Bank: Commonwealth Bank, Fairfield, NSW.
Note: Please include your name and the word "Zakat" in the Description while making the payment. Also once you have transferred the money in the bank account, please send us an email (at:info@minhaj.org.au).
We are aiming to send all the contributions to MWF before Eid so that the people in need can be helped with food, clothes and other necessities before Eid, insha Allah. Therefore, kindly submit your contributions by 12th July 2015.
Thank you.
Minhaj-ul-Quran Australia